Happening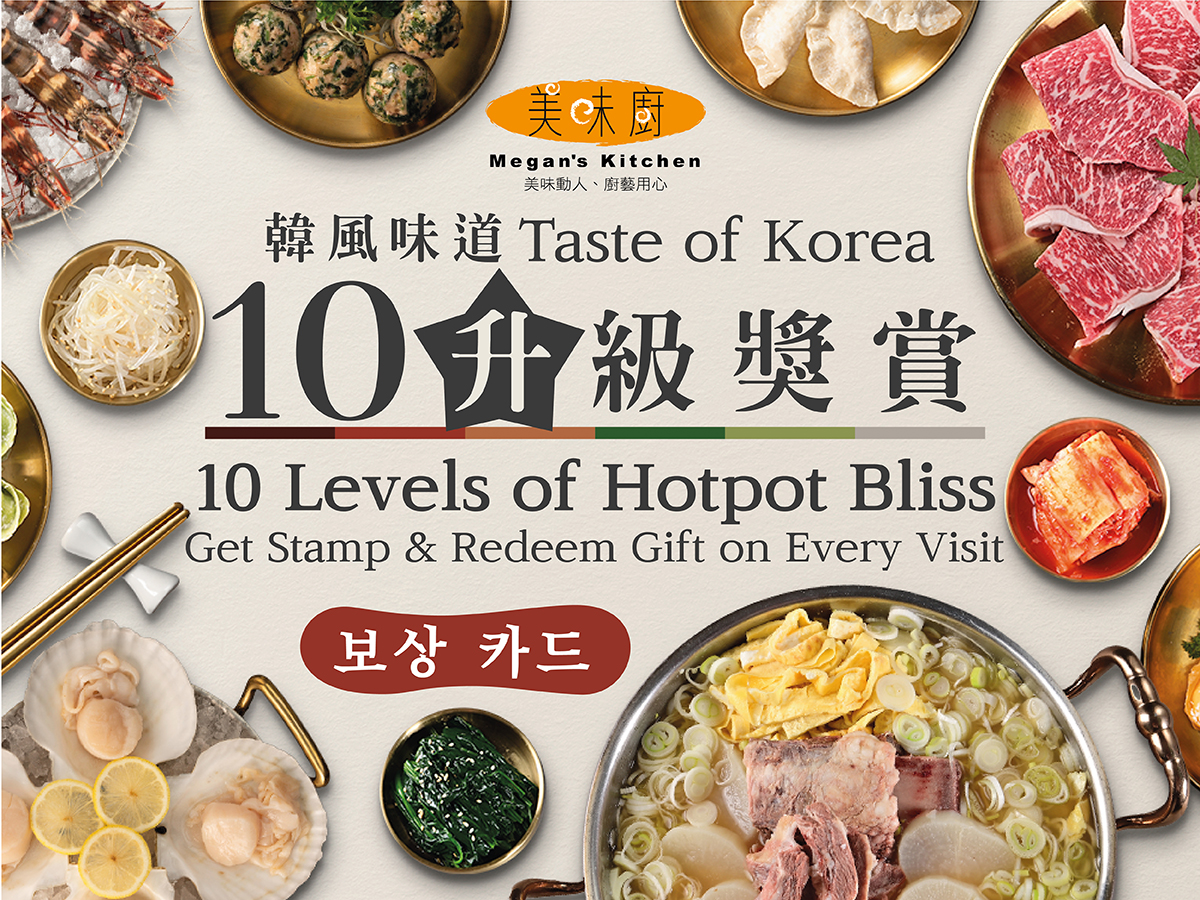 Megan's Kitchen "10 Levels of Hotpot Bliss"
Megan's Kitchen presents the exciting "10 Levels of Hotpot Bliss" promotion! Whether you're a hot pot enthusiast or a flavor connoisseur, we have a feast prepared for you. Simply spend HKD 500 or more on a hot pot meal to receive a stamp. Collect these stamps and exchange them for enticing rewards on future visits.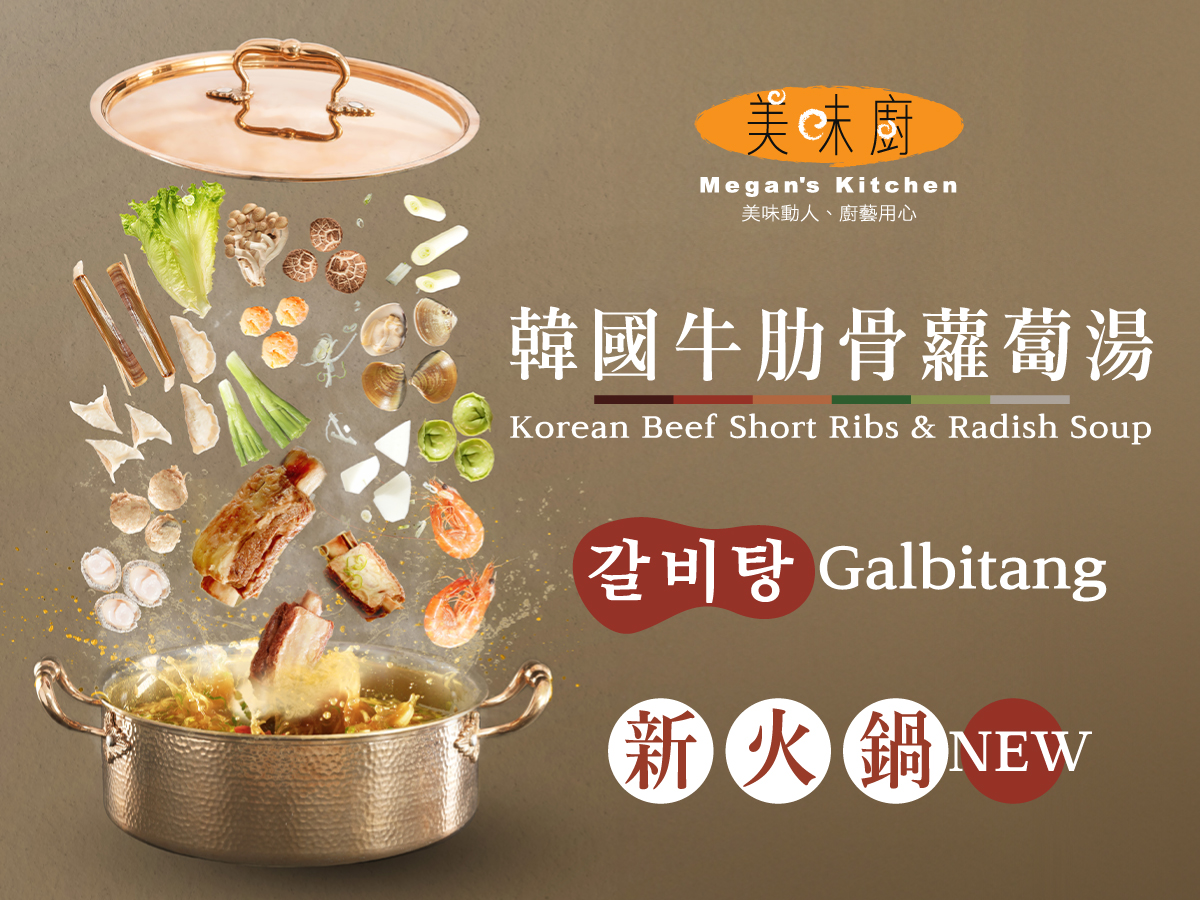 For the past 18 years, we has been known for our annual tradition of introducing a new series of hot pot dishes. This year, we are thrilled to present our Korean-inspired creations. From our Galbitang soup base to dishes like Bulgogi Dumplings, Doenjang Mun-eo, Ojing-eo Meatballs, and Gochujang Haemul Dumplings, we have carefully blended traditional Korean elements with local ingredients. Vegetarian options include Korean Kimchi Rice Cake Tofu Soup and Japchae Dumplings. Our premium selection of Korean and Japanese beef, such as Korea Gangwon 1+ Deluxe Sirloin and Japan A5 Miyazaki Sirloin, ensures an exceptional dining experience. Join us as we celebrate the allure of Korean cuisine in our hot pot creations.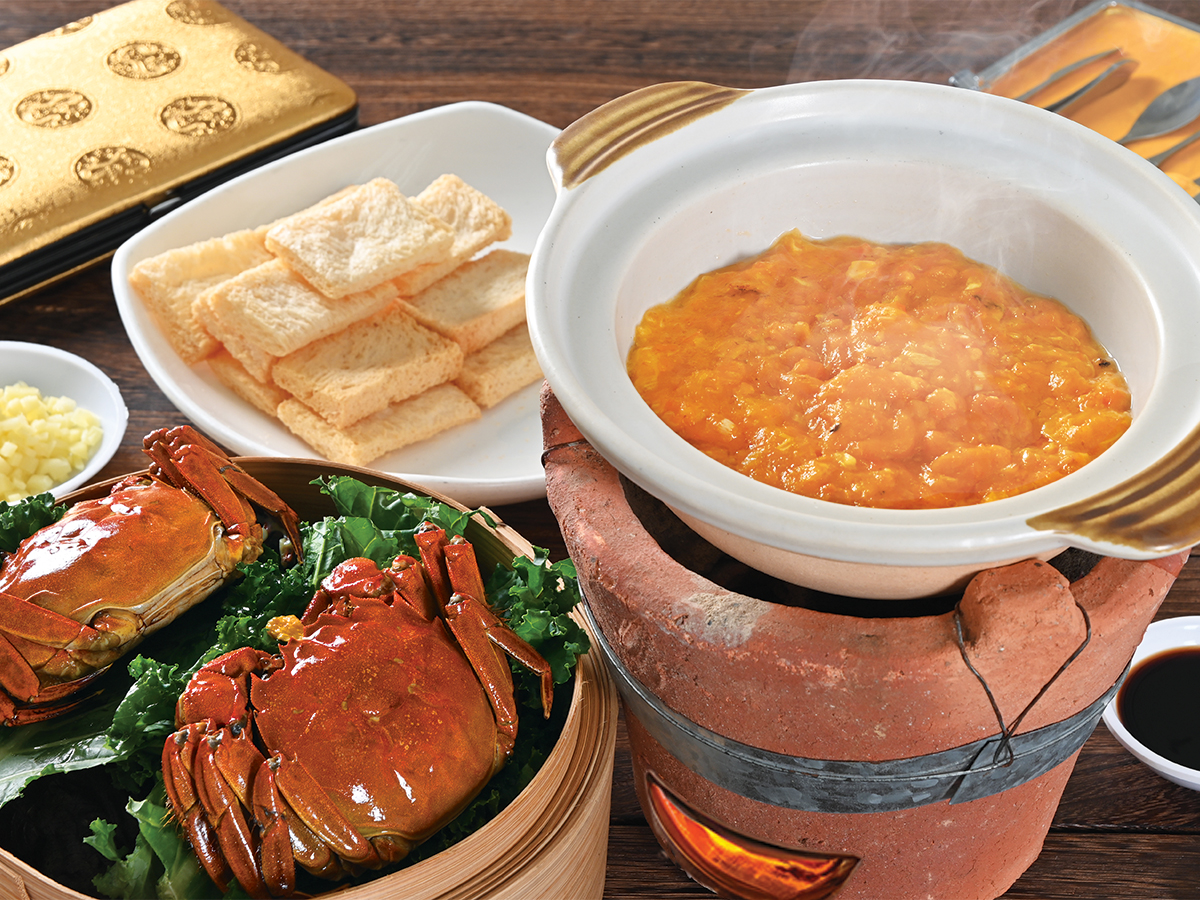 Hairy Crab Meat Dishes
The exquisite crab dishes specially introduced by Megan's Kitchen will bring you an unparalleled culinary experience. The delicious crab meat blends into classic dishes, emitting a rich seafood aroma with every bite, leaving a lasting impression. Whether it's the delicate Toast with Hairy Crab Roe or the crispy Pan Fried Crispy Noodles with Hairy Crab Roe, each dish showcases the creativity and dedication of our chefs.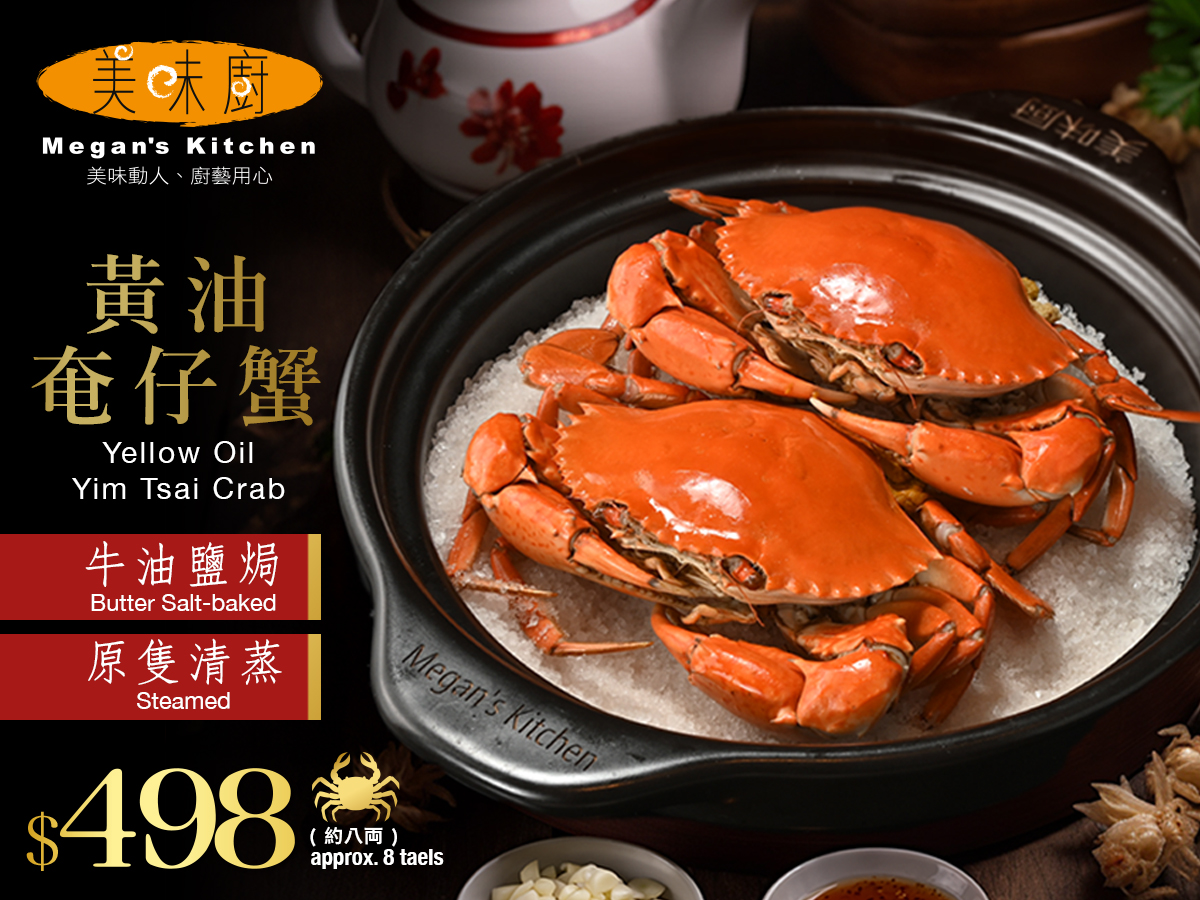 Savor the Delightful Seasonal Yellow Oil Yim Tsai Crab
Indulge in the sweet and succulent meat of the Yellow Oil Yim Tsai Crab this summer at Megan's Kitchen. Each crab weighs approximately eight taels and is bursting with rich and creamy roe. Our skilled chefs prepare this delicacy using two cooking methods – baked with butter and salt or steamed in its natural state – enhancing the natural sweetness and flavor of the crab meat and roe, making it a must-try dish this summer. Come to Megan's Kitchen and experience the exquisite taste of this seasonal delight!