Signature Classic Soup Base Recommendations
Megan's Kitchen chefs have dedicated years to the development of their hotpot soup bases. This year, they proudly present a new collection of signature soup bases with a Korean theme. These bases combine the essence of Korean cuisine with elements of Hong Kong-style hotpot, offering you a unique and flavorful experience. Among them are the "Galbitang" and "Korean Kimchi Rice Cake Tofu Soup," showcasing rich textures and spicy yet refreshing flavors. Indulge in the distinctive hotpot culture and culinary delights.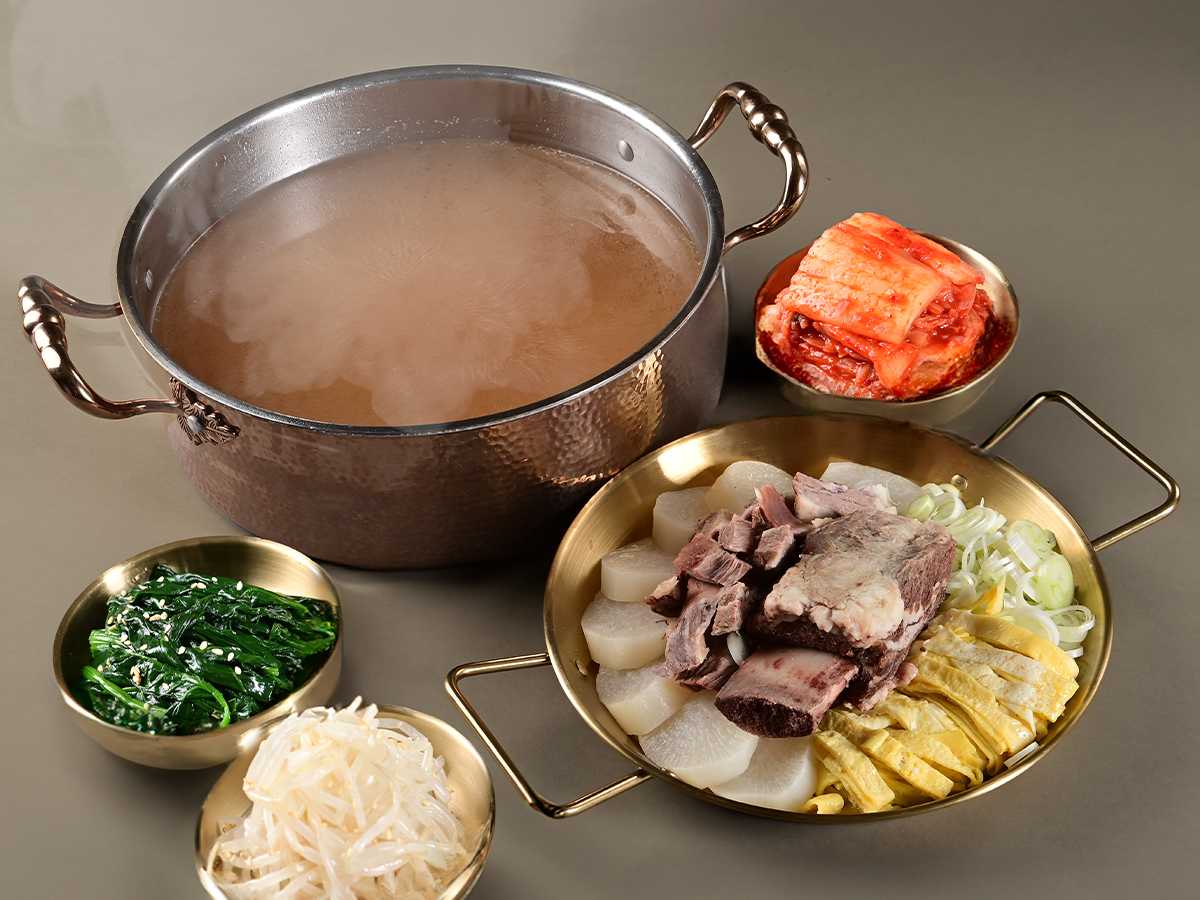 New Release
Galbitang ( Korean Beef Short Ribs and Radish Soup )
"Galbitang" combines Korean and Hong Kong hotpot flavors. Slow-cooked beef short ribs create a rich, collagen-packed soup that nourishes the body. The addition of white radish enhances the soup with its sweet taste, as it absorbs the essence of the soup, creating an unexpectedly delightful flavor. The tender and flavorful beef short ribs leave a lasting impression. This soup symbolizes abundance and is believed to have nourishing effects.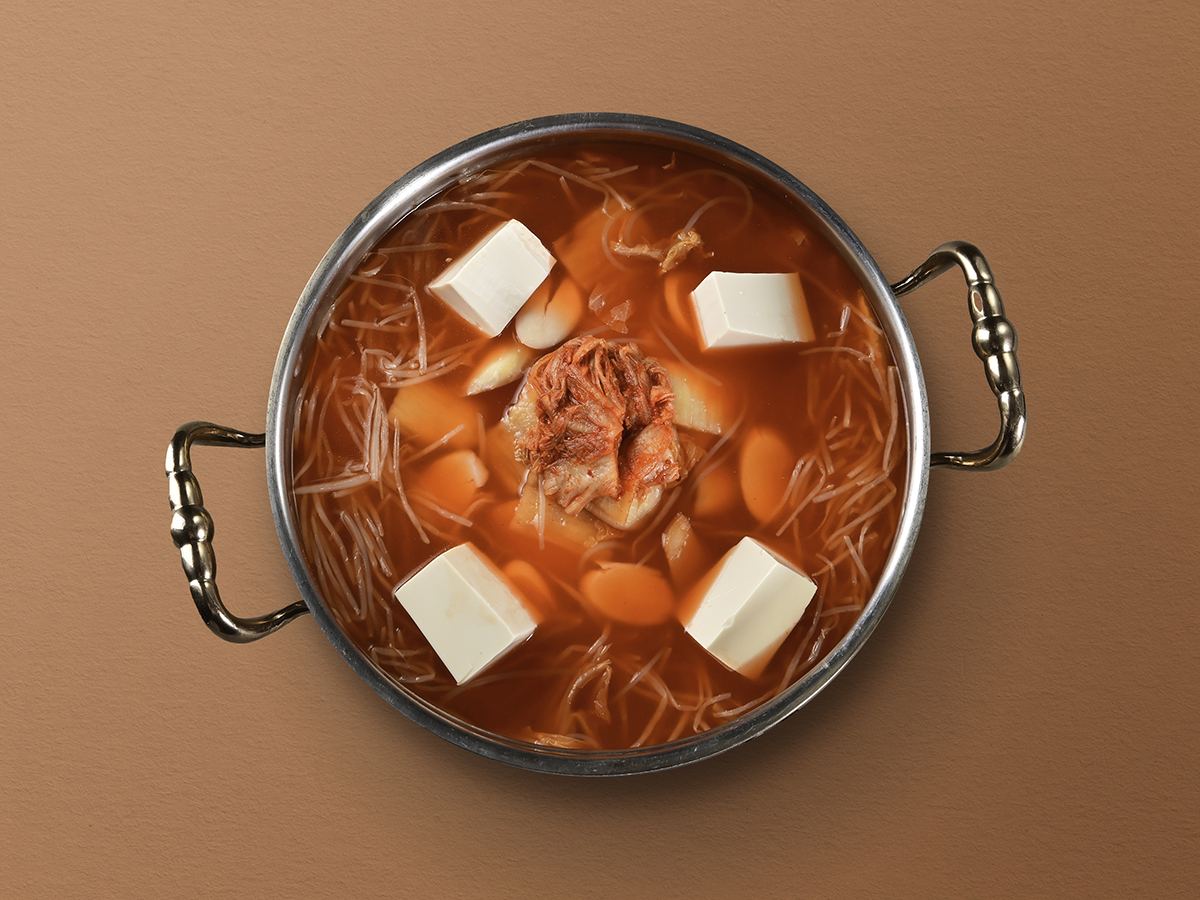 New Release
Korean Kimchi Rice Cake Tofu Soup
Korean Kimchi Rice Cake Tofu Soup is a vegetarian hotpot soup base made with Korean sauce, Korean glass noodles, cabbage, tofu, and Korean rice cakes. Korean sauce adds a rich flavor, glass noodles offer a smooth texture, and cabbage provides crunch and nutrition. The Korean rice cakes are a standout feature of this soup, and when combined with silky tofu, creating a flavorful and spicy soup base that enhances your hotpot experience.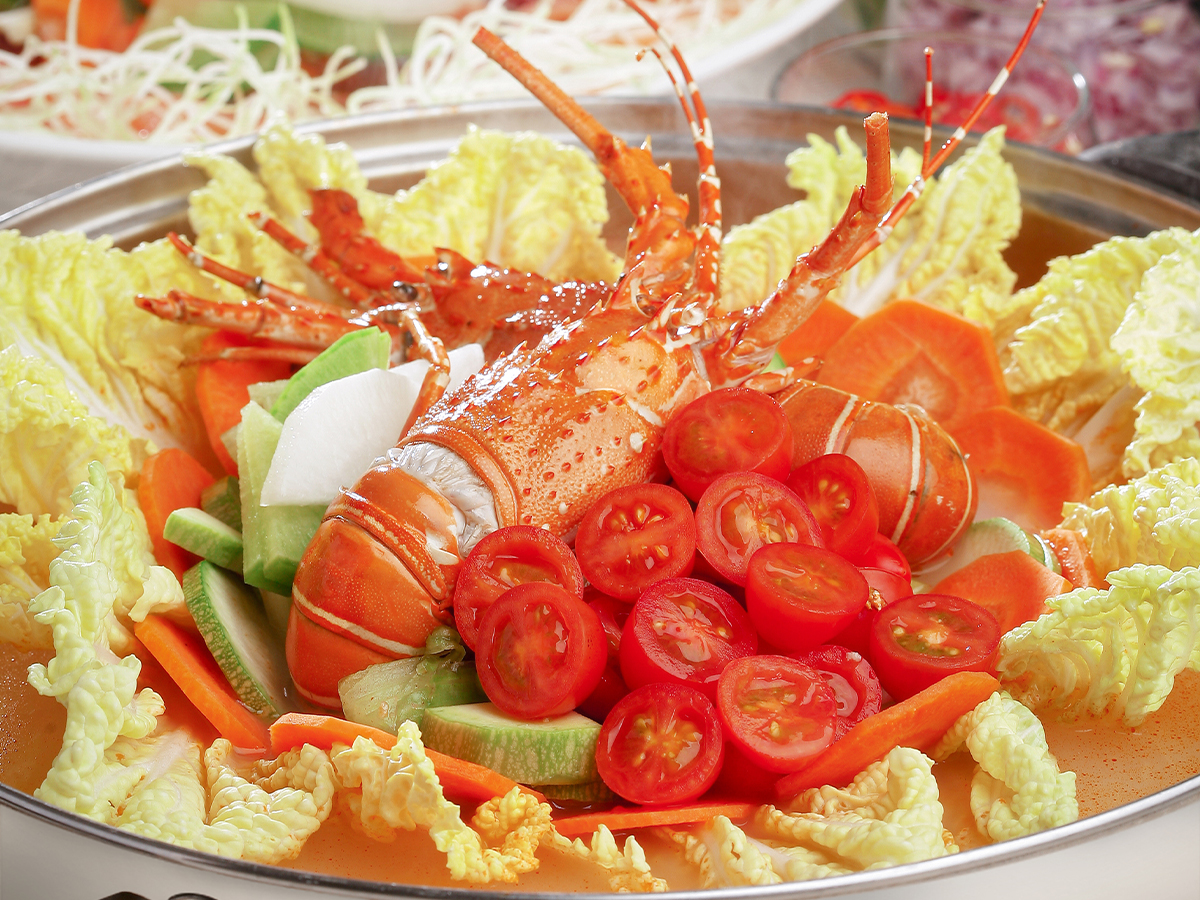 Signature Soup Base
Fresh Lobster Borsch Soup
This soup base is cooked by adding lobster heads, shells, tomatoes and onions to pre-boiled pork bone broth and cook for at least 2 hours, then top it with a whole lobster. This soup is rich in flavour but not oily at all.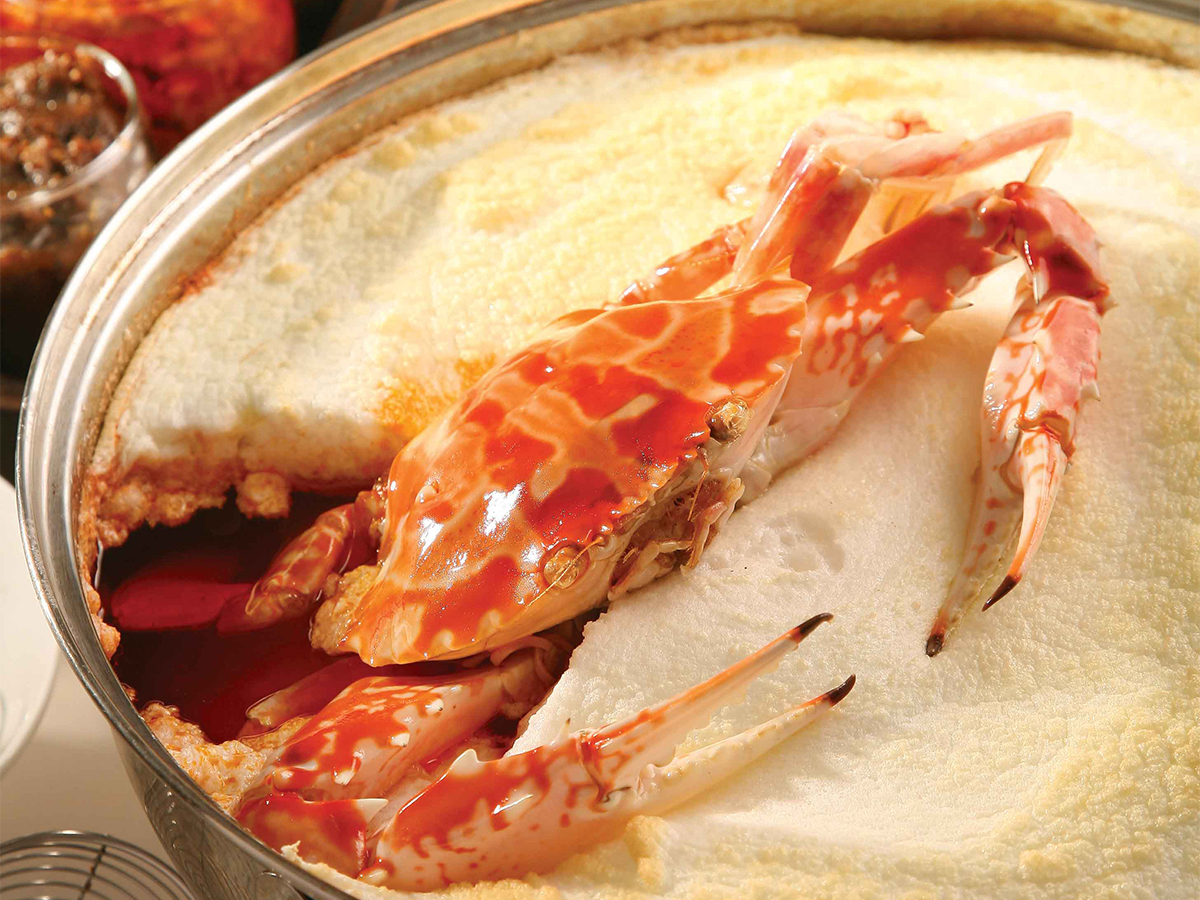 Signature Soup Base
Tomato & Crab Soup in Soufflé Finish
This soup base was created when Megan's Kitchen commenced business 15 years ago. It is made with concentrated fish stock extract, pork bone broth and tomatoes, which makes the soup base rich and flavourful . The souffle mixture is then added on top and placed in the blast oven, allowing the souffle to sit nicely on the soup for 30 minutes. A whole fresh flower crab is included in the soup base our guests to enjoy.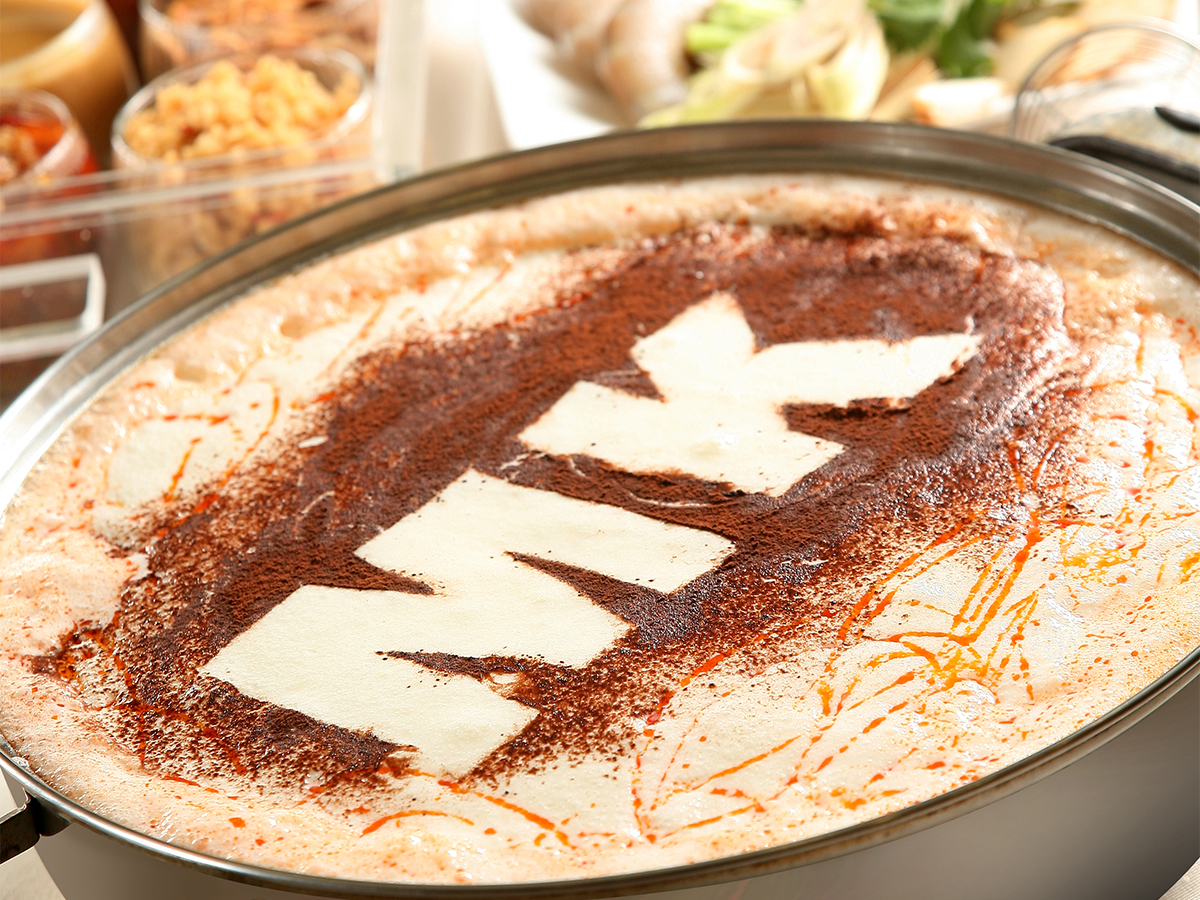 Signature Soup Base
Tom Yum Koong Cappuccino
The pork bone soup is simmered for 8 hours before boiling it with ingredients of Tom Yum Koong — The southern ginger, lemongrass, chili, lime, chili paste, and shrimp makes the broth so flavourful. The Cappuccino foam is made of coconut milk, cream, and cacao powder, which has a rich coconut aroma. The Cappuccino goes so well with the spicy and sour Tom Yum Koong – Combining Thailand and Italian flavours into one.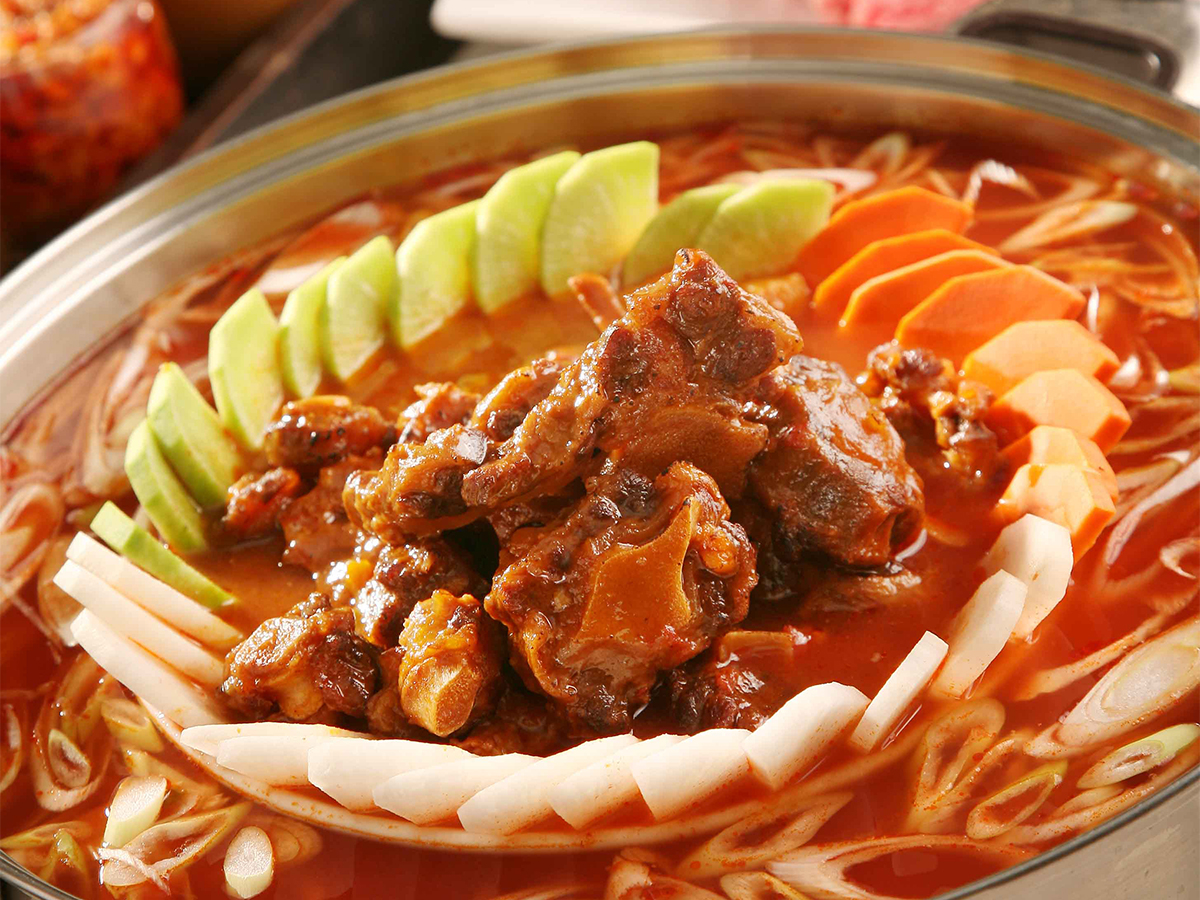 Other Recommended Specialties
Classic Soup Base
Our classic hot pot soup bases are inspired by flavors around the world, such as the English Oxtail Soup, Japanese Miso Tofu Soup, Apple and Sweet Corn Soup with Spare Ribs or Malaysia Satay Soup. Guests can choose to enjoy a light, rich, spicy or vegetarian soup base according to their own likings.