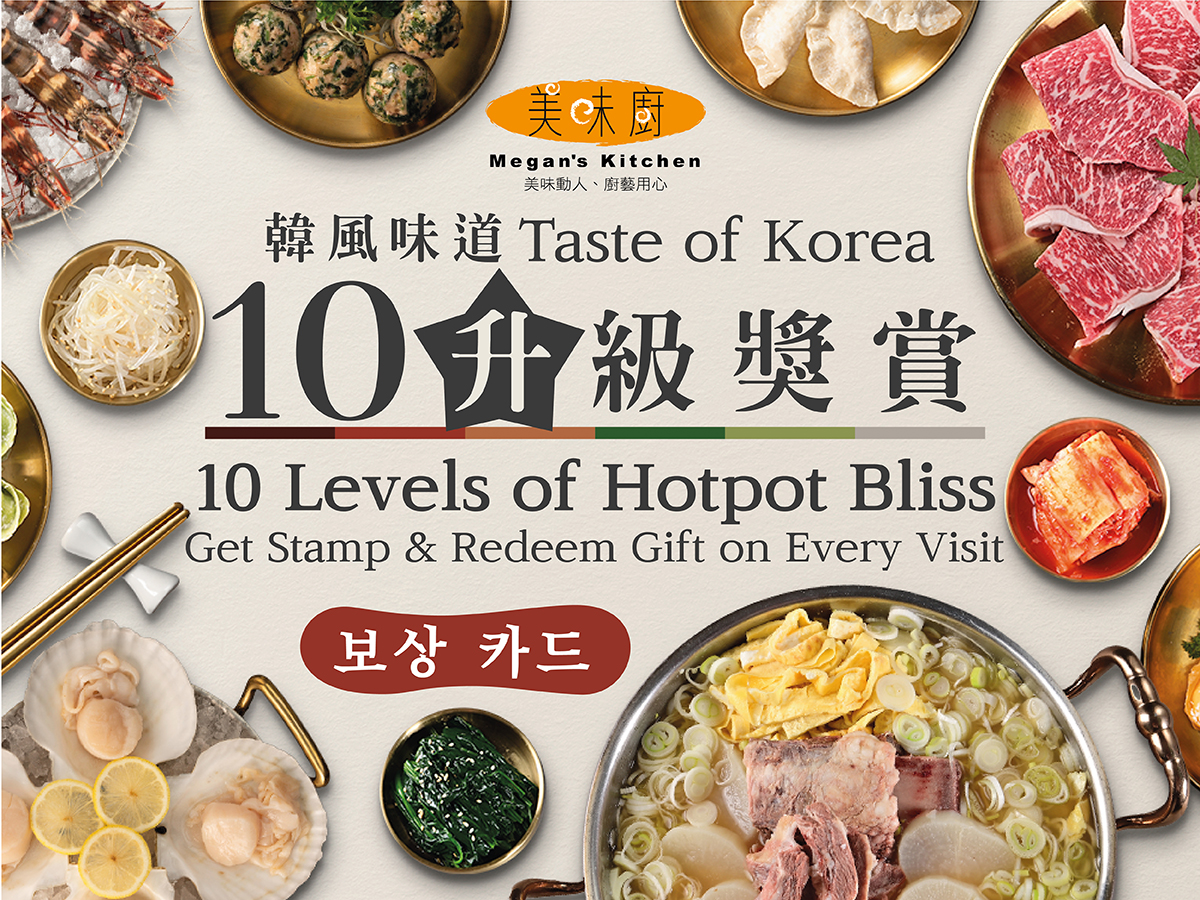 Megan's Kitchen "10 Levels of Hotpot Bliss"
Megan's Kitchen presents the exciting "10 Levels of Hotpot Bliss" promotion! Whether you're a hot pot enthusiast or a flavor connoisseur, we have a feast prepared for you. Simply spend HKD 500 or more on a hot pot meal to receive a stamp. Collect these stamps with our reward card and exchange them for enticing rewards on future visits.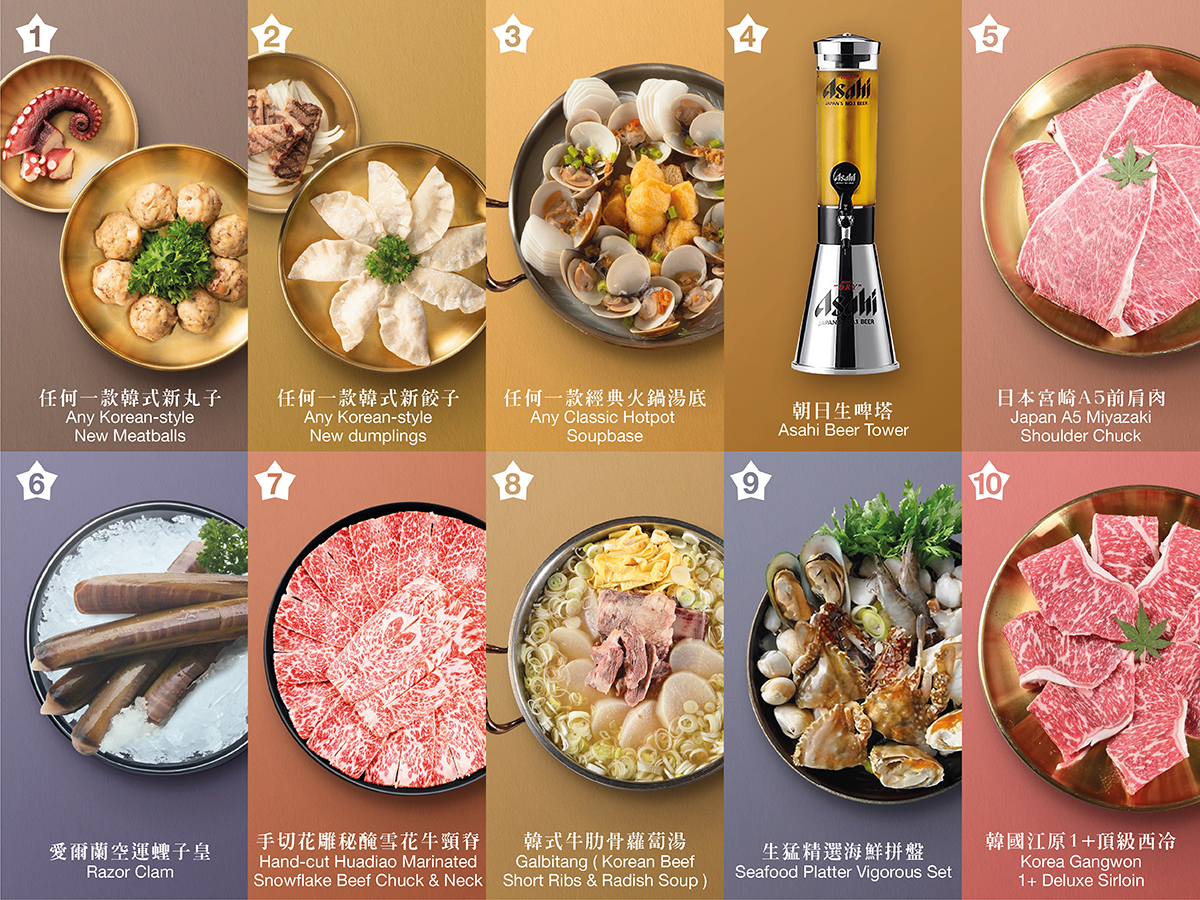 With each visit, you'll unlock higher-tier privileges. Redeem your stamps for delectable options like Korean-style new meatballs, dumplings, or our signature hot pot soup base. When you reach the fifth tier, you'll have the extraordinary opportunity to indulge in "Japan A5 Miyazaki Shoulder Chuck". Progressing further, the next level will grant you the privilege of savoring razor clams. Finally, at the prestigious tenth tier, you can savor a complimentary feast of the "Korea Gangwon 1+ Deluxe Sirloin." Elevate your dining experience and embark on a culinary journey at Megan's Kitchen.
Whether you crave seafood delicacies or premium beef, our "10 Levels of Hotpot Bliss" promotion has it all. More visits mean more surprises. Visit Megan's Kitchen for an unforgettable culinary journey, where your taste buds can indulge in endless upgrades and delights!