Happy Valentine's Day Hotpot Set 2023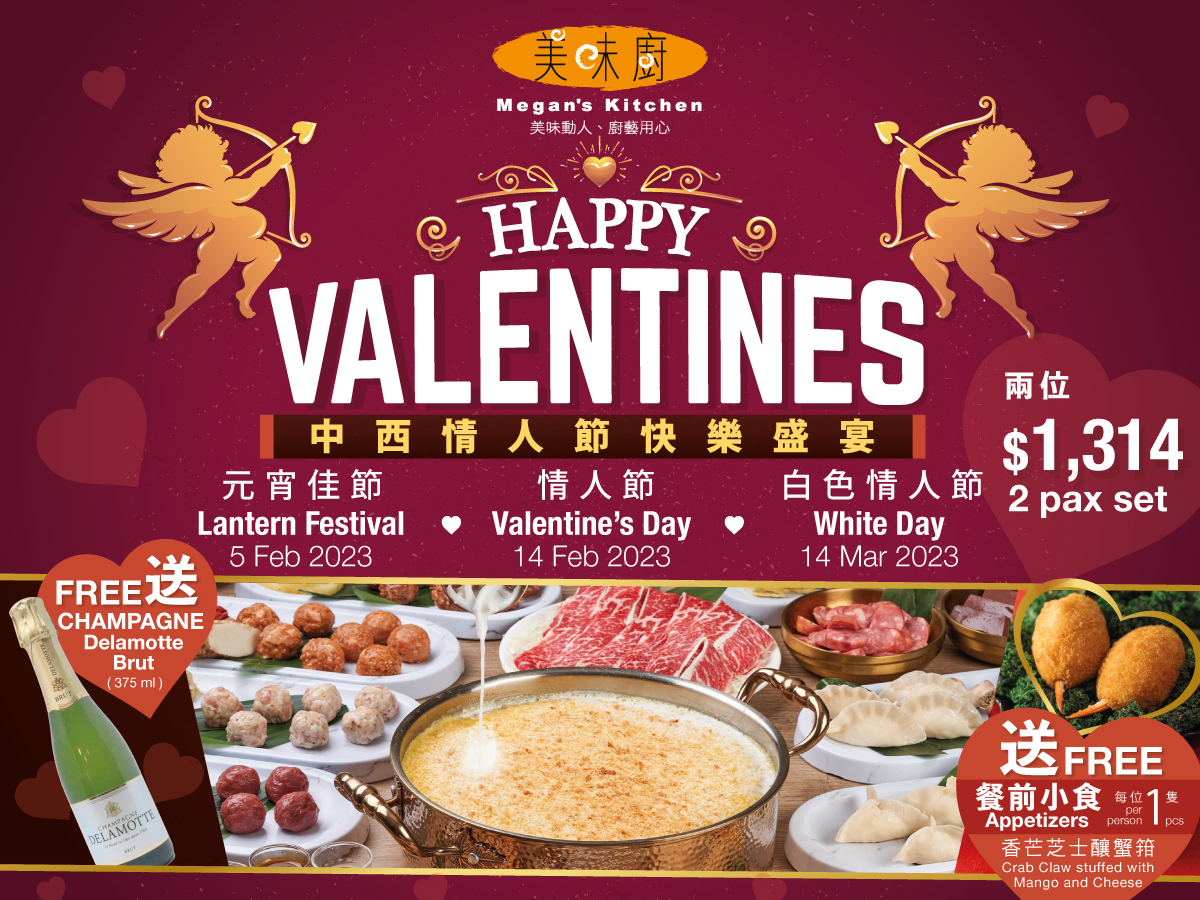 Megan's Kitchen has prepared a heartwarming hotpot set for the Lovebirds to celebrate the Lantern Festival, Valentine's Day and the White Day!
Start off the night with a bottle of bubbly Delamotte Champagne from France, then a pair of sizzling and melty Mango Crab Claws as appetizer, both complimentary from Megan's Kitchen!
Wishing all Lovebirds a bubbly, warm and romantic dinner!