Megan's Kitchen 15th Anniversary Celebration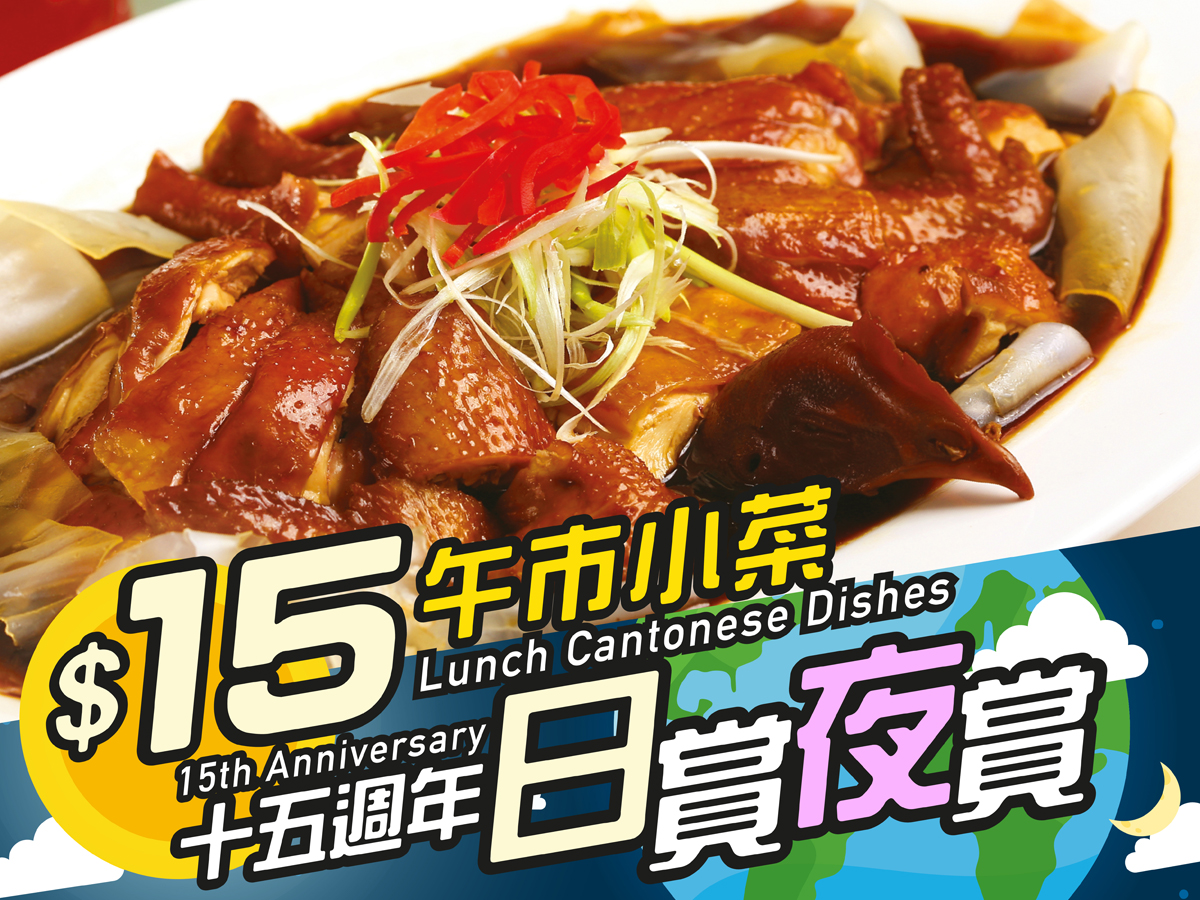 Gift you Night & Day – $15 Special Offer: Cantonese Dish for Lunch
Megan's Kitchen have been providing friendly service and yummy Cantonese dishes that are welcomed by all ages and at anytime of the day, like Stir-fried Spare Ribs with Strawberries, Home-Made Soy Sauce Chicken with Rice Flake Noodles, Braised Belly Pork in Soufflé. But we also continue to create new dishes to please our foodie customers, eg. Chicken smoked with Pu'er Tea Leaves and Rose Buds, Oxtail Braised with Black Truffles and Assorted Mushrooms.

During our 15th anniversary celebration, you can order the "Megan's Kitchen Chicken with Rice Flake Noodles in Sweet Soy Sauce" (Original Price $128) for just $15 every Monday during lunch time when you order two Executive Set Lunches. ($15 Cantonese Dish selection changes daily. T&C Applies)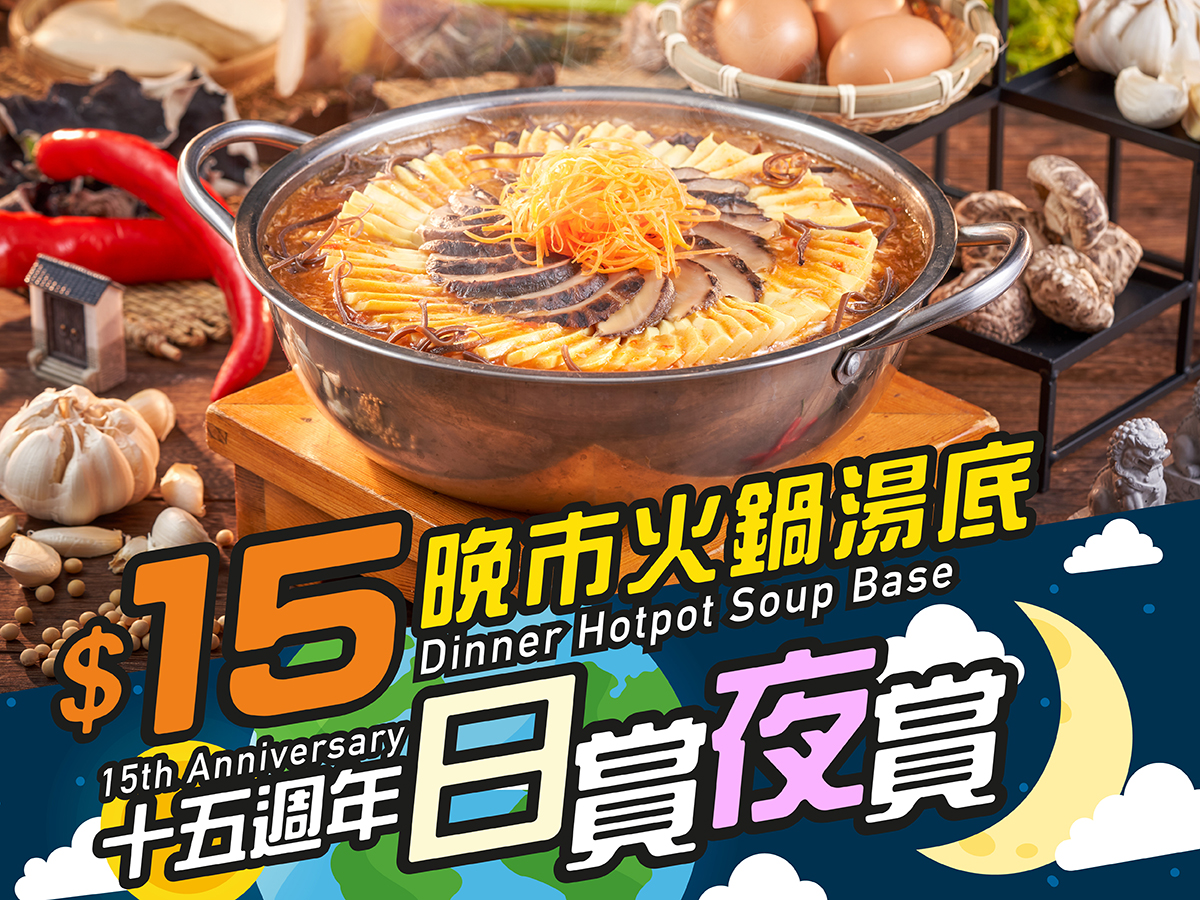 Gift you Night & Day – $15 Special Offer: Hot Pot Soup Base for Dinner
Megan's Kitchen takes pride in creating our own unique hotpot creations on a yearly basis. Soup bases like Soufflé Crab and Tomato Soup, Tom Yum Koong Cappuccino Soup which were created upon our business commencement are still popular among our customers. Meatballs like our Rainbow Cuttlefish Balls, Mui-Choy Pork Balls are could-not-miss items. Dumplings like Japanese Beef with Black Truffle Dumplings, Peking Duck Dumplings comfort our customers' palette and soul too.

During our 15th anniversary celebration, you can order our "Fresh Lobster Borsch Soup" Hot Pot Soup Base (Original Price $298) for just $15 on Mondays! ($15 Soup Base Selection changes daily. T&C Applies.)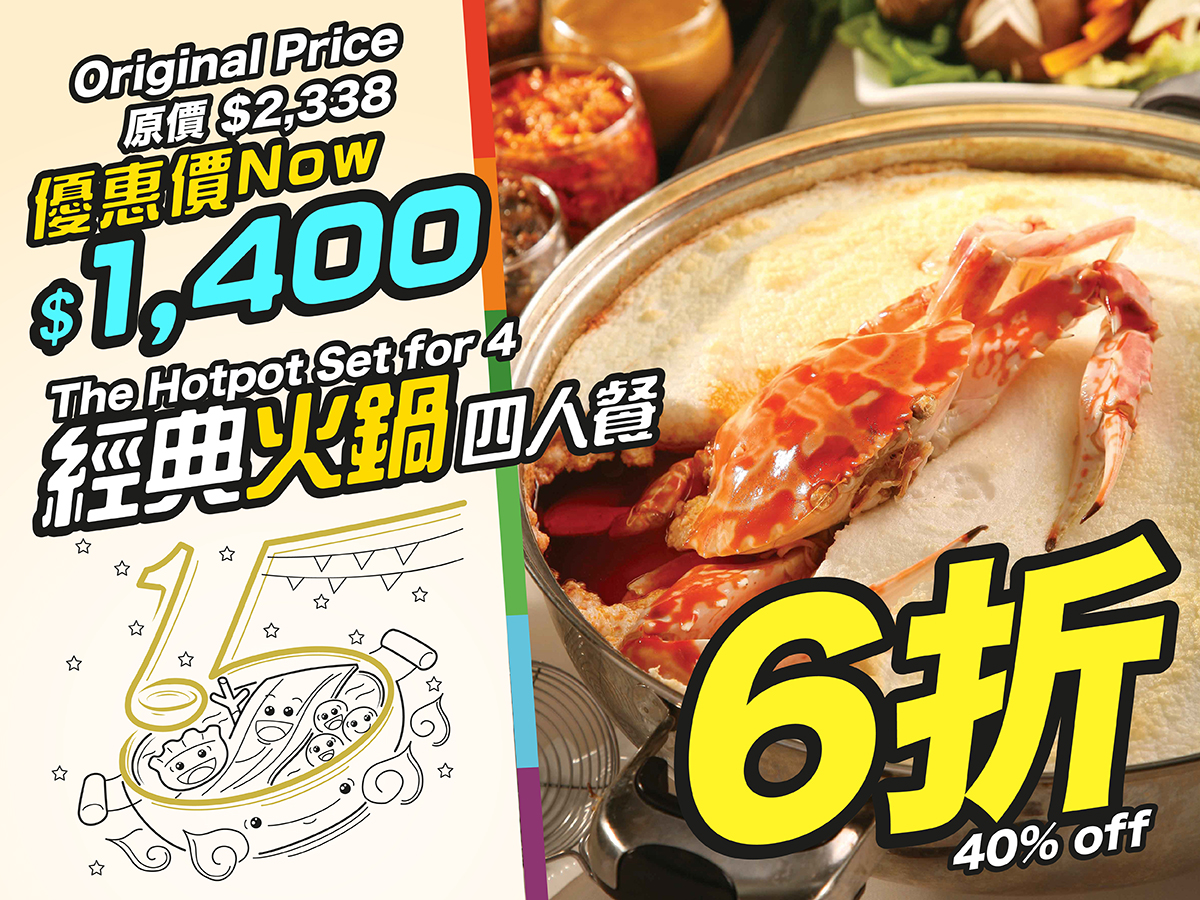 The Hotpot Set for 4
In the past 15 years, Megan's Kitchen has created many new hot pot flavors. To celebrate, we have created a Hot Pot Set for Four that allows our guests to enjoy all of our best sellers. The set includes our famous soup base: Tomato & Crab Soup in Soufflé Finish, special dumplings like Japanese Beef with Black Truffle Dumplings, Peking Duck Dumplings, Korean Kimchi Dumplings with Carrot Wrapper as well as hand beaten meatballs like Chicken and Quail Egg Meatballs, Salted Duck Egg Yolk & Pork Balls, Mui Choi & Pork Balls and Rainbow Cuttlefish Balls. Seafood and Meats are also included in the set.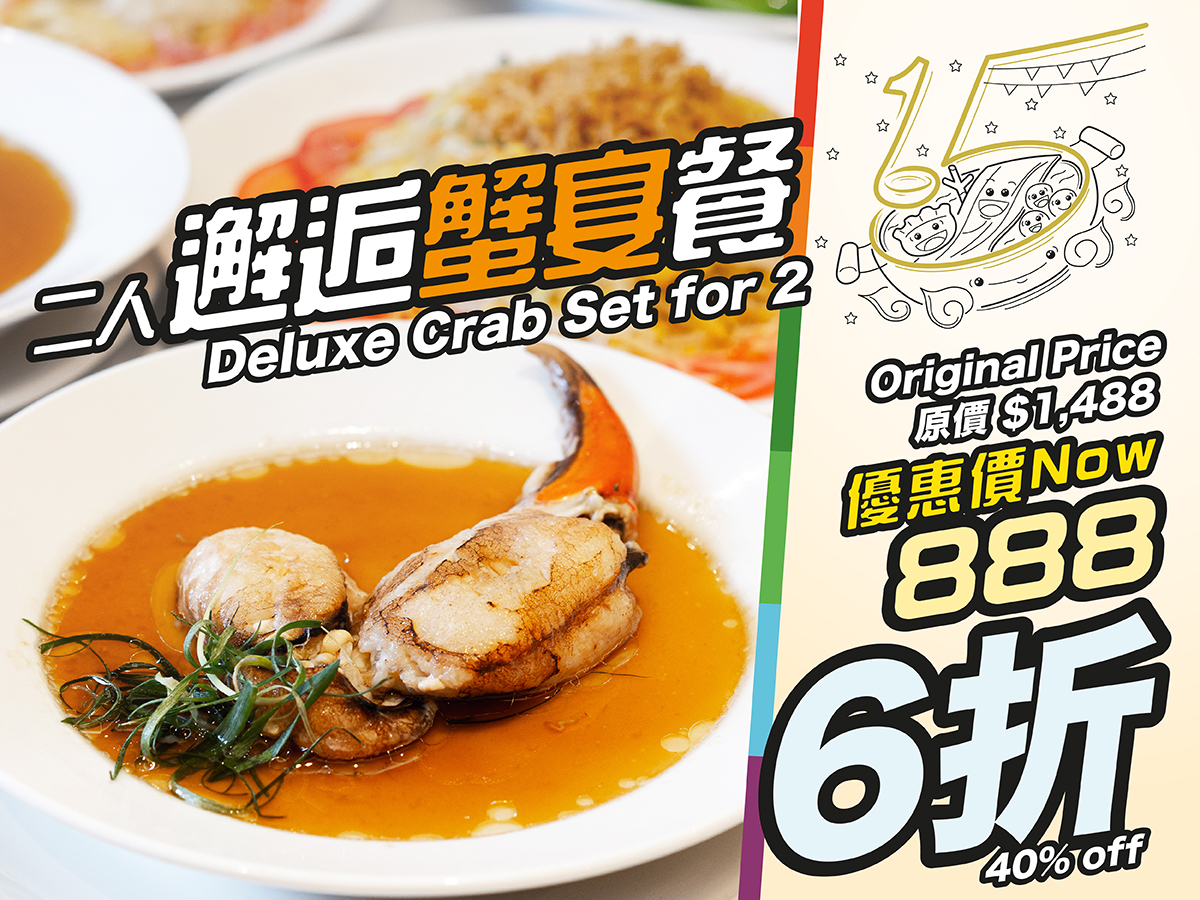 Deluxe Crab Set for 2
Megan's Kitchen has prepared The Deluxe Crab Set for Two for those who enjoy crab being prepared in many different ways. Whether you prefer the rich flavours of Steamed Crab Claw with Egg White, Chicken Oil and Hua Diao Wine or a refreshing Minced Winter Melon Soup with Fresh Crab Meat and Ham, you can have it all in this set.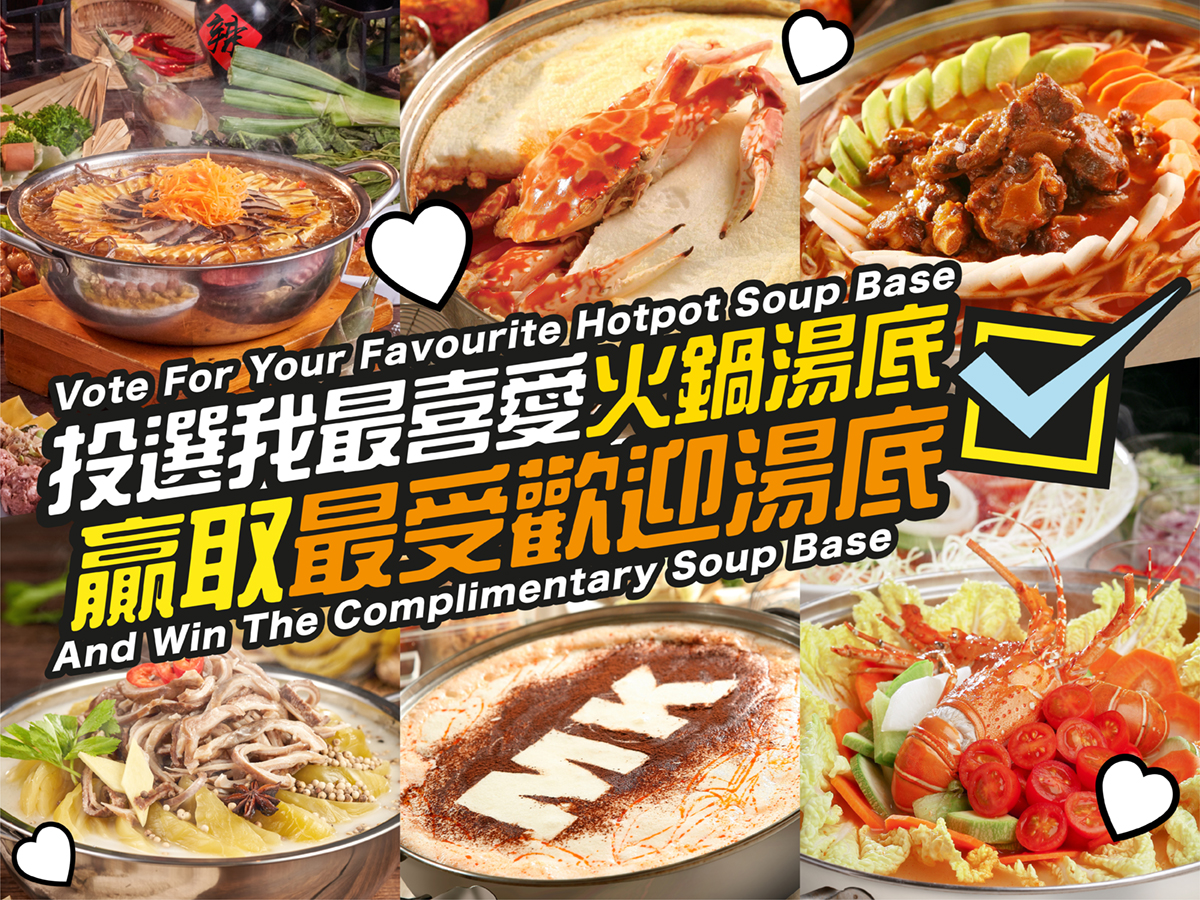 Vote For Your Favourite Hotpot Soup Base
Vote for your favourite Hot Pot Soup Base! We will count the votes at the end of the celebration and if the customer selects the soup base with the highest number of votes, you can redeem the soup base for free!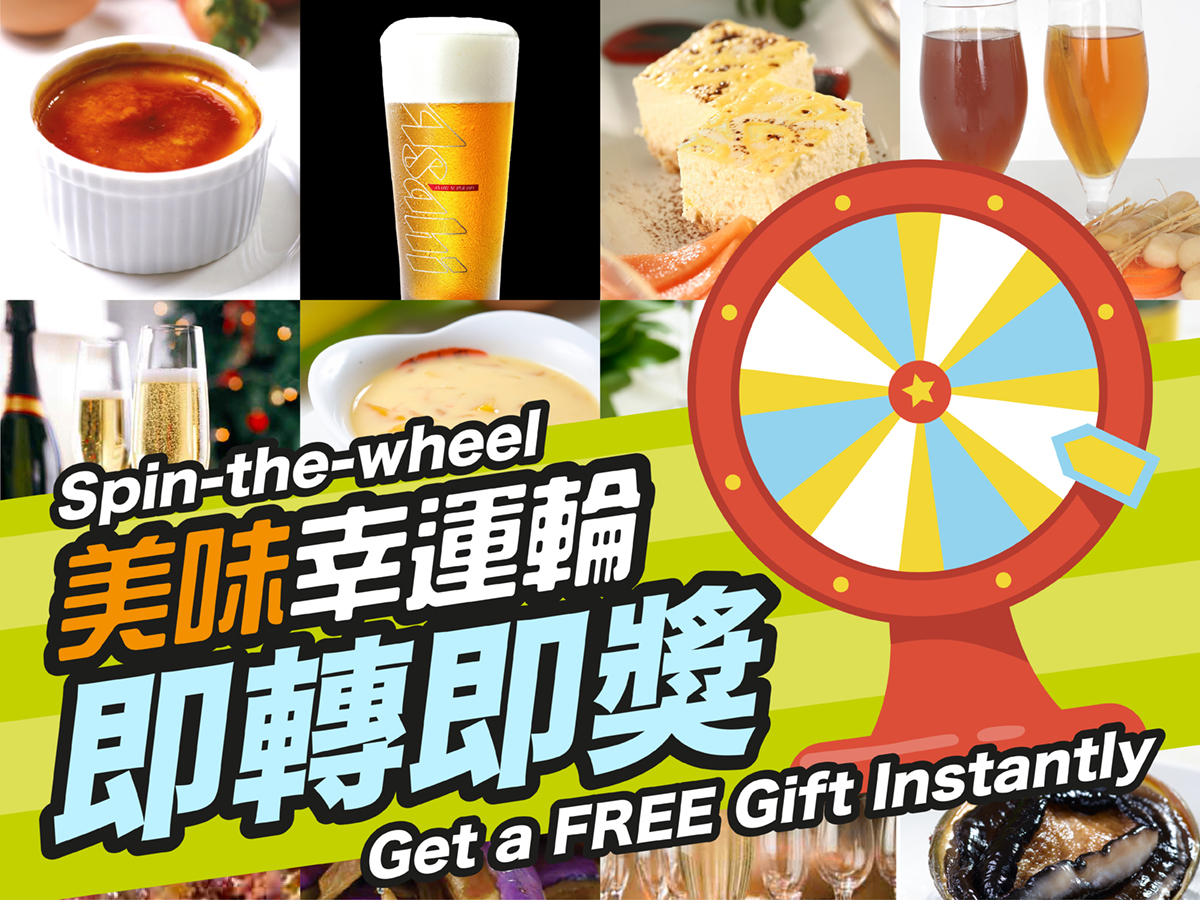 Spin-the-wheel@Megan's Kitchen and get a FREE Gift Instantly
Join us any day and time during our 15th Anniversary Celebration and spin-the-wheel to get a free drink or snack.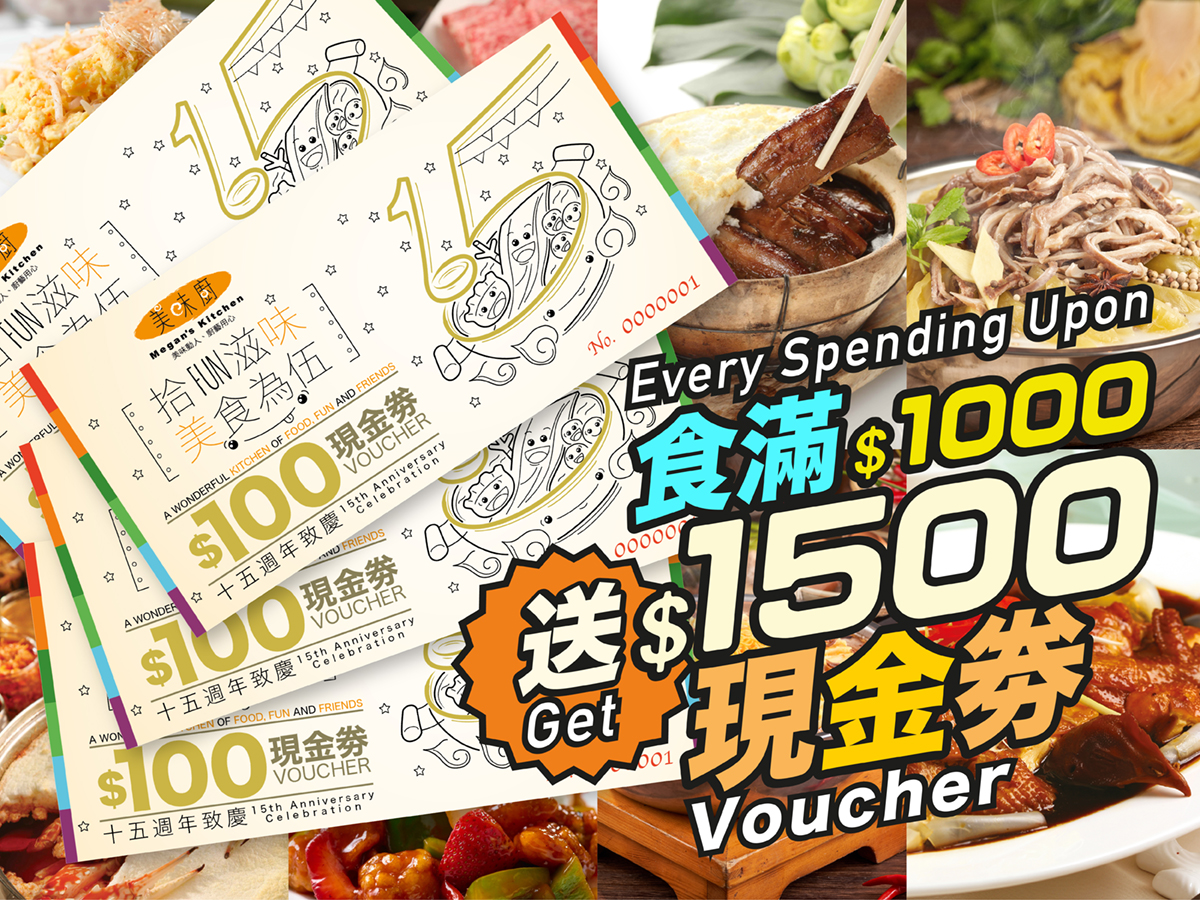 Spend $1,000 Get $1,500 Cash Voucher
During our 15th Anniversary Celebration, get 15 x $100 cash vouchers for every HK$1000 net spending.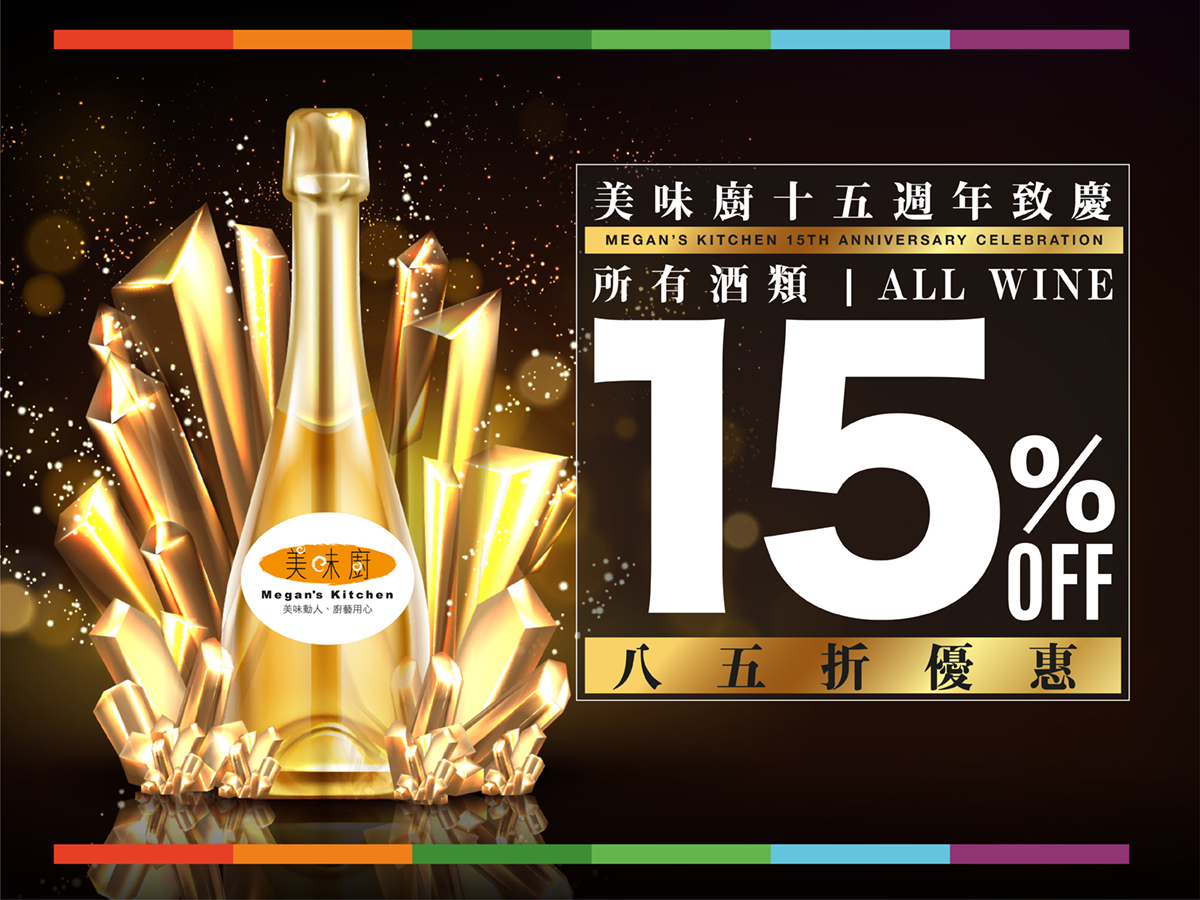 Let's Have a glass together
Megan's Kitchen understands beer may not be enough to satisfy the taste buds of our guests, therefore we also offer a wide range of wines and champagnes from around the world. During our 15th Anniversary Celebration, we offer 15% off for all the wine on our menu. Wish that we can celebrate and drink together!