Special Offer for HKUMAA Members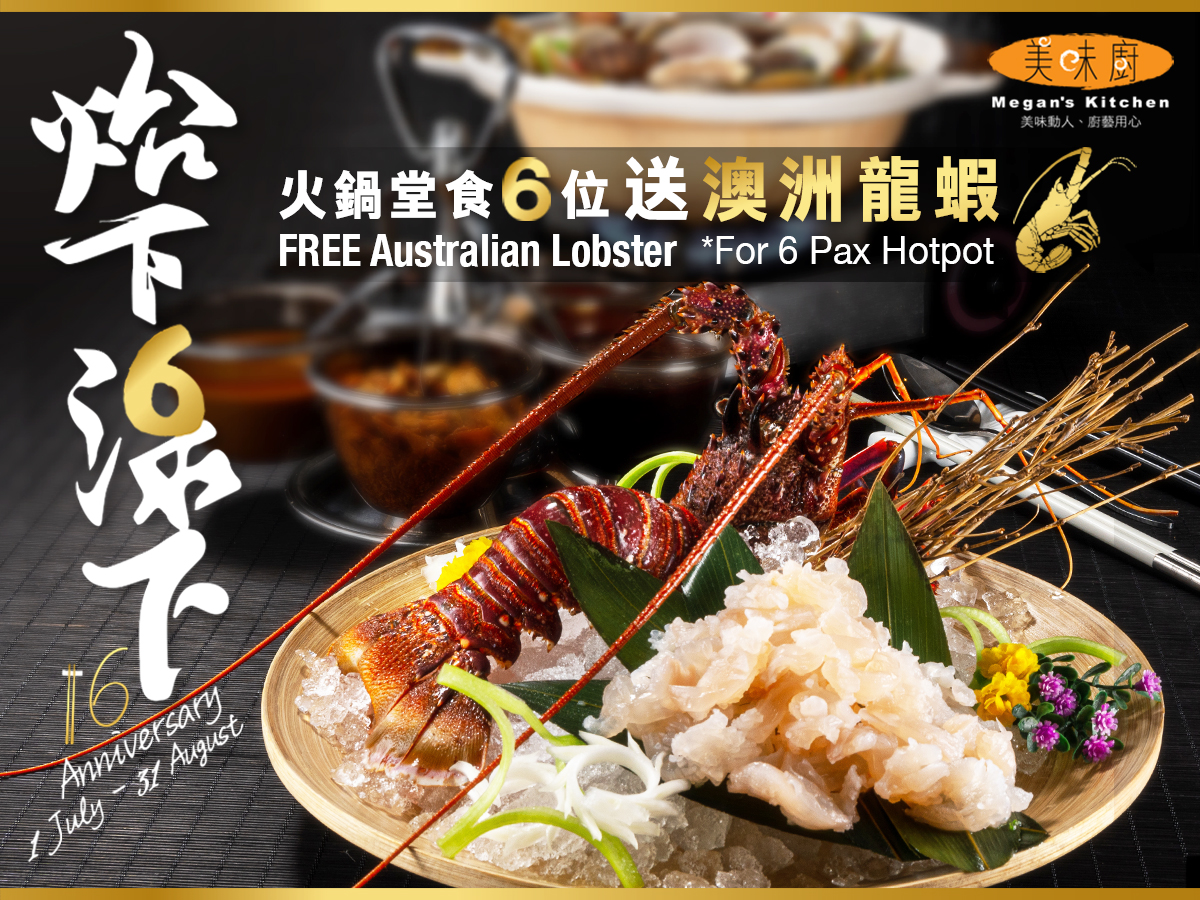 Megan's Kitchen turns 16 this summer, a time to celebrate! From July to the end of August, for "All Dine-In HOTPOT" : 6-person meal OR spending on/above $2,000 (Lunch) OR $3,000 (Dinner), you will receive our cool freebies – a whole Australian Lobster Sashimi!

The Australian lobster is known for its firm texture white flesh, with a subdued sweetness and velvety taste. It is also perfect as hot pot ingredients, so come to enjoy our【 BOIL-BUBBLING 】Hotpot Feast, surely you will have a happy summer dining experience.

Same to all the TAKEAWAY Lovers, Every hotpot order spends on/above $2,000 (Lunch) OR $3,000 (Dinner), you can also enjoy our offer of a FREE Australian Lobster Sashimi! Don't miss out, make your order right away!

Special Offer for HKUMAA Members, Every spends on/above $1,600 can get a $100 Coupon for your next visit.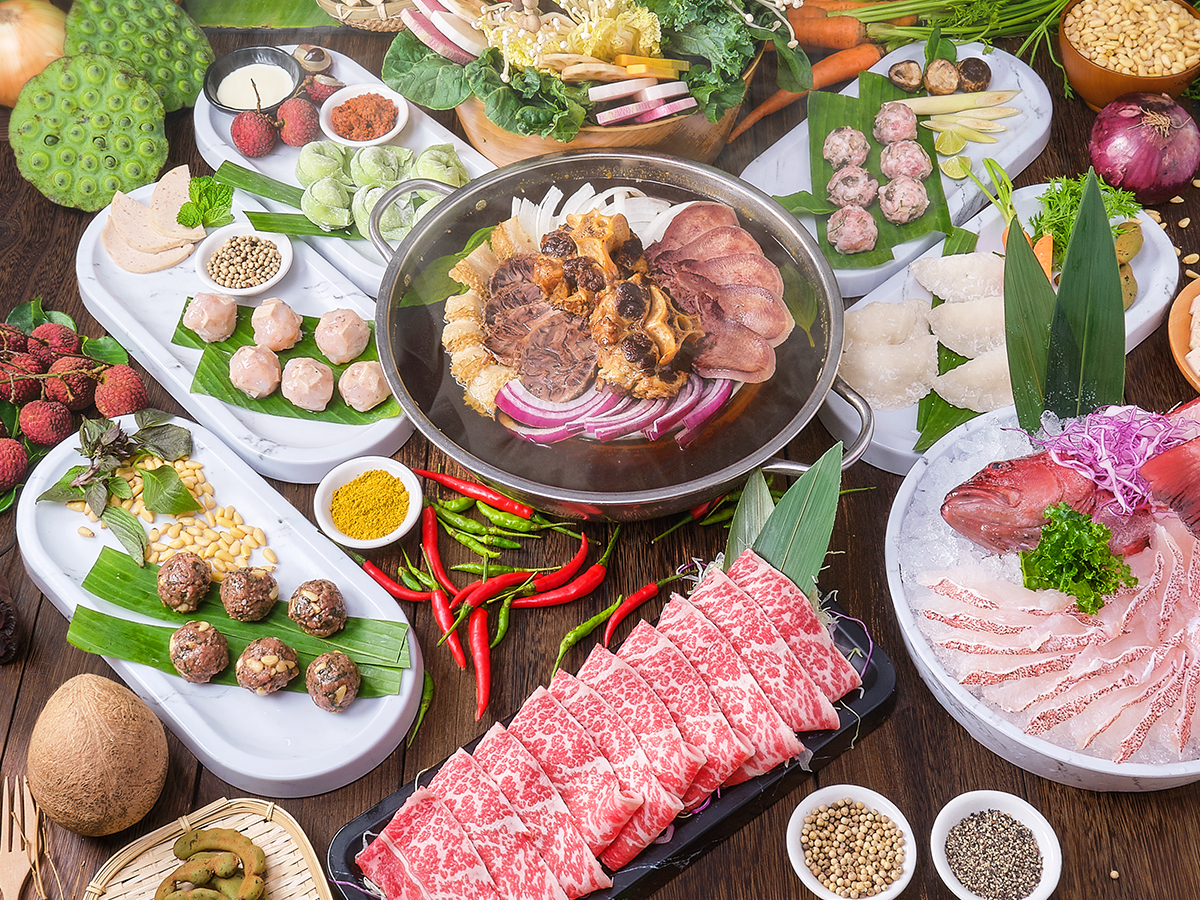 Megan's Kitchen's Culinary Staycation Destination: Southeast Asia
Southeast Asia is one of the most popular tourist destinations because of its beautiful sceneries, historical architectures, buzzing street markets and interesting cuisines to explore. When it comes to food, each region has a unique flavour that is brought out by the place's own blend of herbs and spices, the distinctive flavours and aroma of Southeast Asian Cuisine is a delightful treat.

This year, with travelling plans still on hold, Megan's Kitchen created a new Hot Pot Soup Base and a series of Hot Pot Delicacies that will surely remind you of your holidays in Southeast Asia.