Special Offer for HKUMAA Members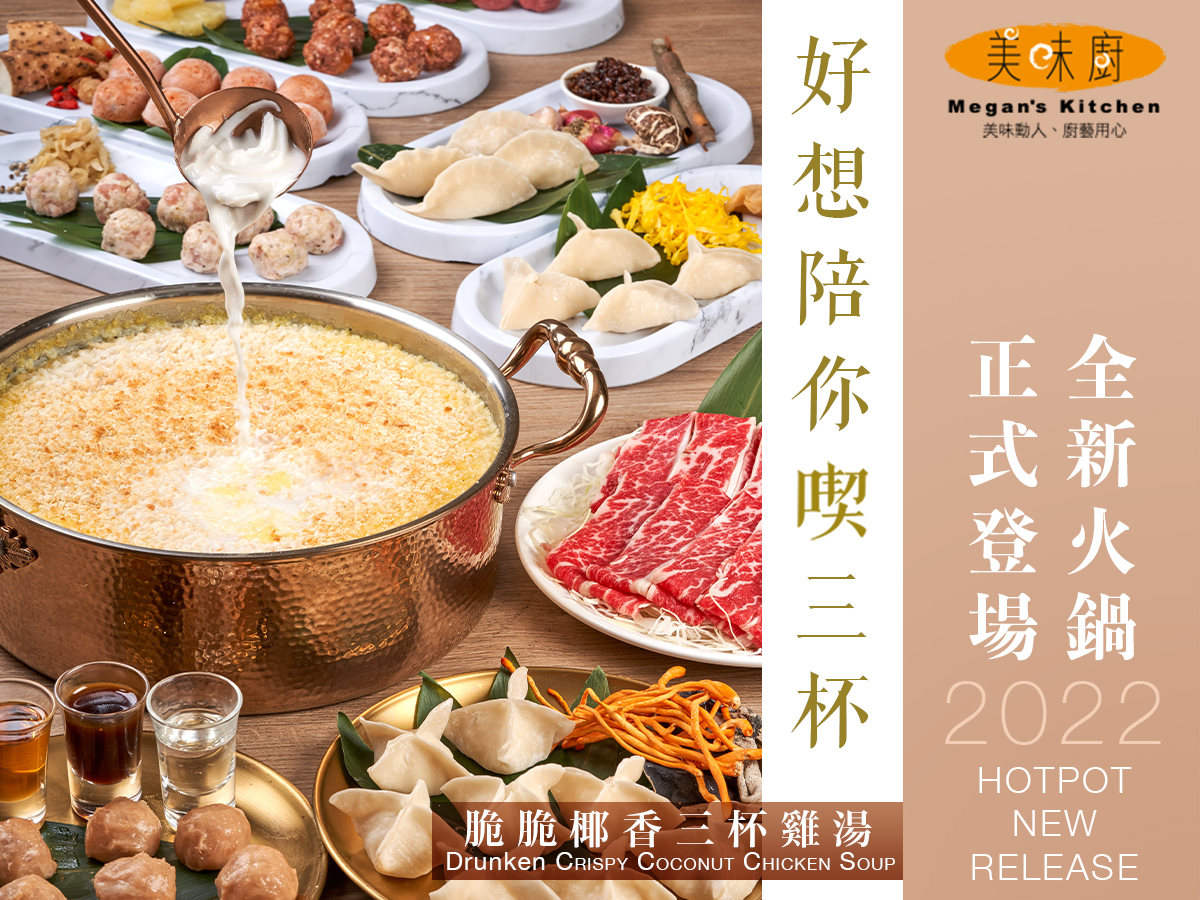 We go traveling and have hot pot both all year round, that's why Megan's Kitchen serves premium hot pot for foodies all season and has a new creation of Hot Pot every year. As traveling is not easy this year, we aim to fulfill your traveling palette with our new innovative hot pot series " Toast 3 Cups with You". Inspired by the signature Taiwanses dish "Three Cup Chicken" with our chef's own creation, we proudly present to you a newborn "Drunken Crispy Coconut Chicken Soup".

HKUMAA Members can enjoy special offers, In addition to the 10% discount, ordering Hotpot can get "New Released Taiwanese Dumpling and Meatball Platter" 1 set for free.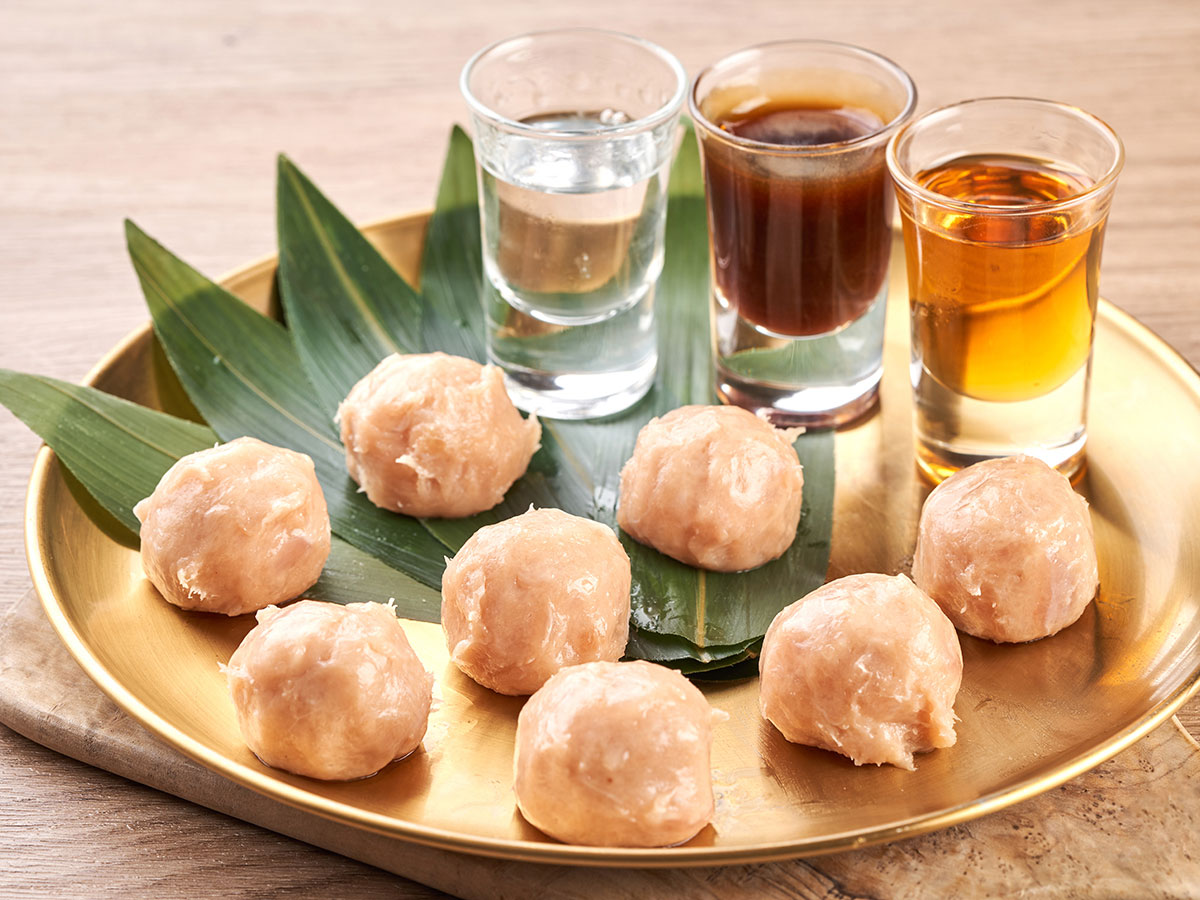 A New Taste of Meatballs and
Dumpling with Taiwanese Twist
In this new series, we also recommend you to try our "Three Cup Chicken Meatballs" which is a perfect match with the soup base, and the meatballs inspired by the Mizutaki Nabe from Japan Kyushu. We use the same seasonings to make the meatballs, which will absorb and enhance the soup when cooking. Also, our chef has new idea to interpret the traditional dishes like "Sauerkraut and White Meat Pot" and "Sa Cha Sauce Oyster Pancake" into meatballs. Hand-made dumplings are one of the best selling in Megna's Kitchen. In the new series, we made our innovative dumplings inspired by the local food "Braised Pork Rice" and Hakka style "Preserved Radish Omelette egg", which will surprising you.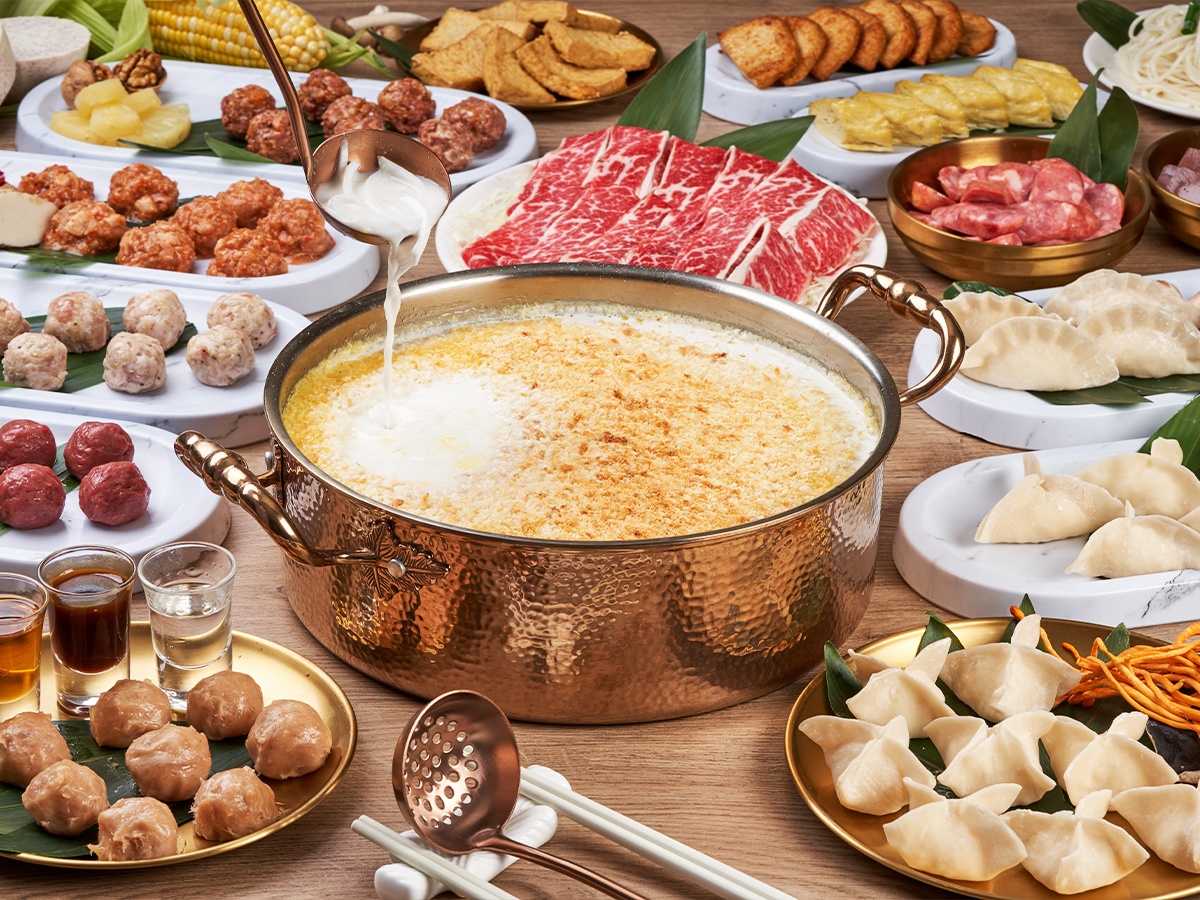 A Taste of Taipei –
Drunken Crispy Coconut Chicken Soup Hotpot Set
Megan's Kitchen has launched a new Taiwanese Hotpot series, featuring【 Drunken Crispy Coconut Chicken Soup 】. In order to let everyone enjoy the new taste, we specially introduce the【 Drunken Crispy Coconut Chicken Soup Hotpot Set 】 for you! Once you try the brand new Taiwanese meatballs, dumplings and Taiwanese specialty snacks, as well as Miyazaki A5 Wagyu Beef, Japanese Black Pork and Seafood, you will definitely remember it again and again!