Megan's Kitchen 16th Anniversary – FREE Lobster give away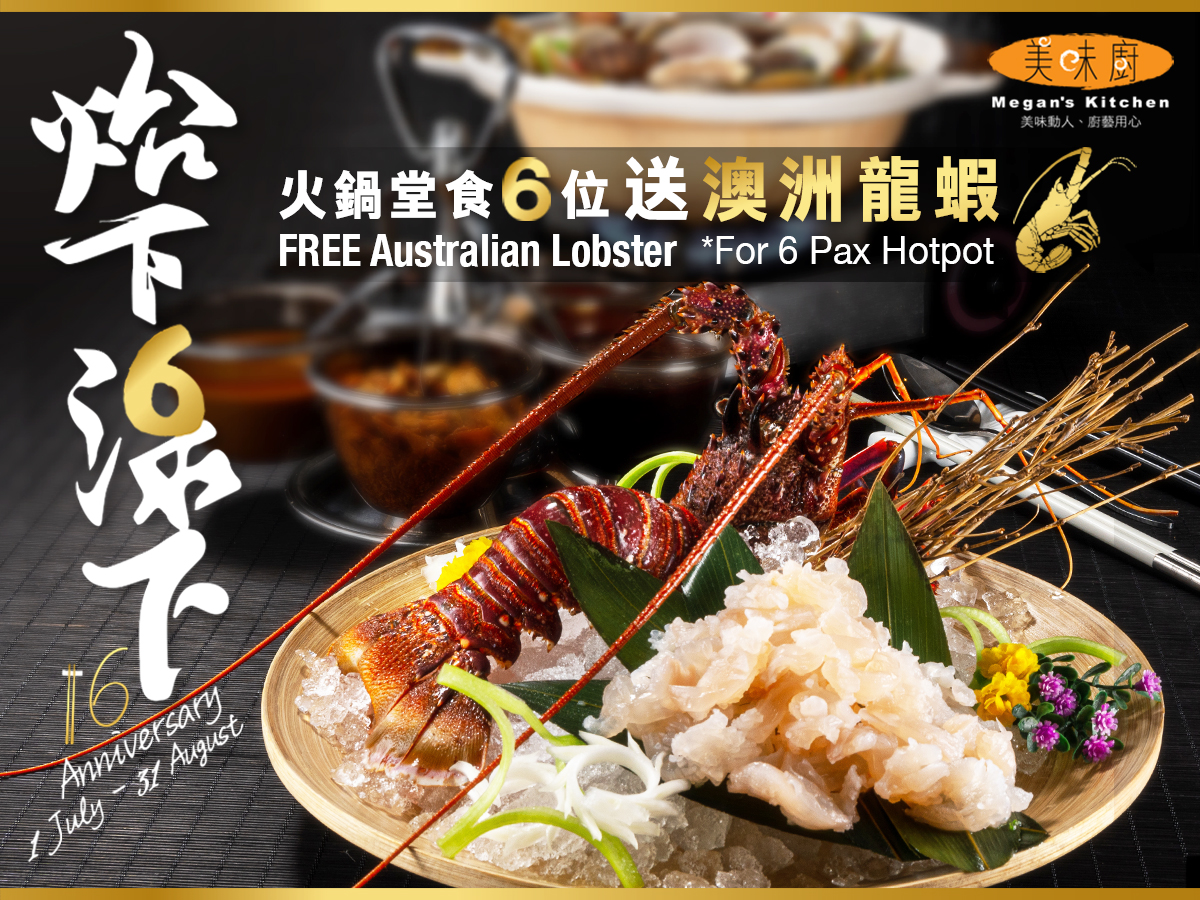 Megan's Kitchen turns 16 this summer, a time to celebrate! From July to the end of August, for "All Dine-In HOTPOT" : 6-person meal OR spending on/above $2,000 (Lunch) OR $3,000 (Dinner), you will receive our cool freebies – a whole Australian Lobster Sashimi!

The Australian lobster is known for its firm texture white flesh, with a subdued sweetness and velvety taste. It is also perfect as hot pot ingredients, so come to enjoy our【 BOIL-BUBBLING 】Hotpot Feast, surely you will have a happy summer dining experience.

Same to all the TAKEAWAY Lovers, Every hotpot order spends on/above $2,000 (Lunch) OR $3,000 (Dinner), you can also enjoy our offer of a FREE Australian Lobster Sashimi! Don't miss out, make your order right away!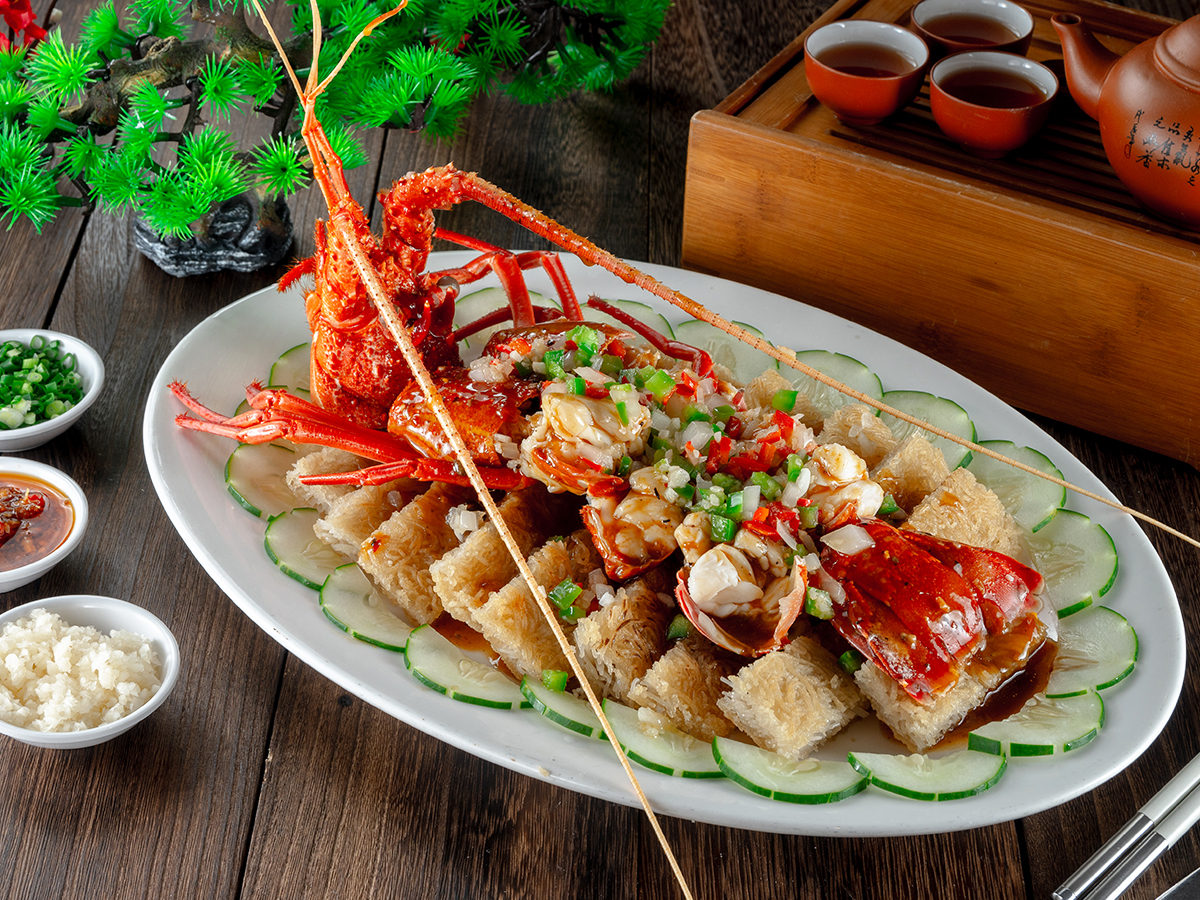 Megan's Kitchen is presenting Fresh Australian Lobsters in a series of delicious and tasteful menu, such as the【 Lobster in Black Bean Sauce on Crispy Fried Rice Noodles 】which demonstrates the excellence in color, aroma, taste and texture of a scrumptious Lobster.