A taste of Taipei "Toast 3 Cups with You"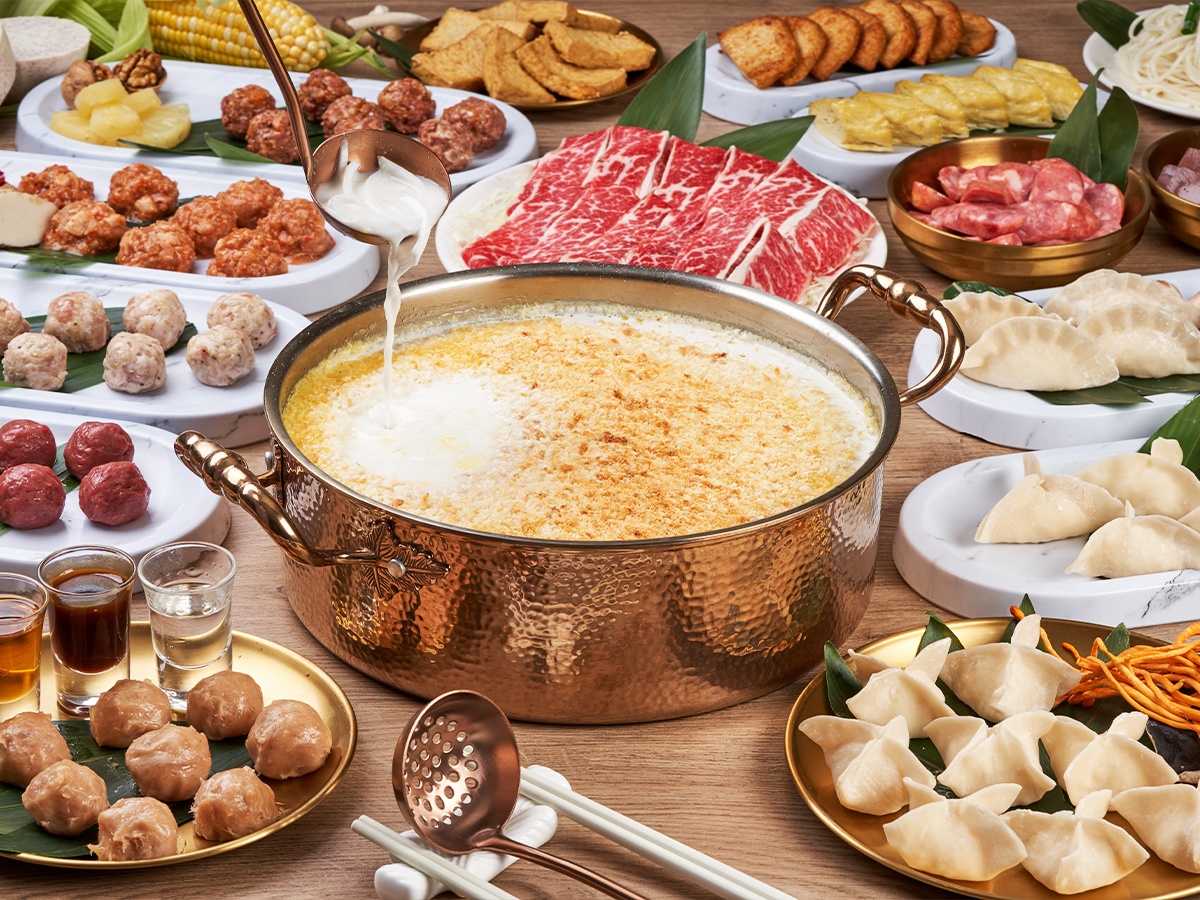 We go traveling and have hot pot both all year round, that's why Megan's Kitchen serves premium hot pot for foodies all season and has a new creation of Hot Pot every year. As traveling is not easy this year, we aim to fulfill your traveling palette with our new innovative hot pot series " Toast 3 Cups with You". Inspired by the signature Taiwanses dish "Three Cup Chicken" with our chef's own creation, we proudly present to you a newborn "Drunken Crispy Coconut Chicken Soup".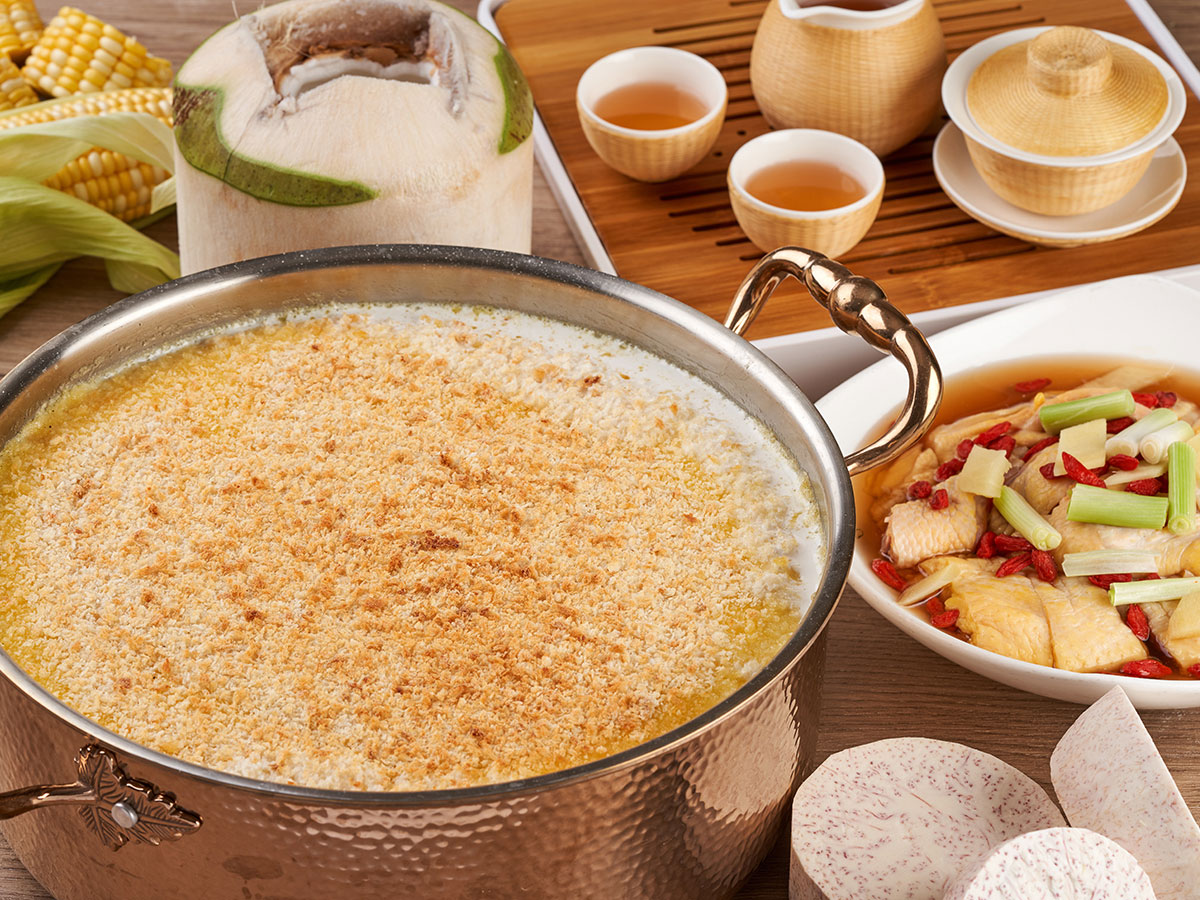 Drunken Crispy Coconut Chicken Soup
Taiwan cuisine is influenced by different regional Chinese cuisine, including Taiwan aboriginal cuisine, medicinal cuisine and a touch of Japanese cuisine, and "three cup chicken" is one of the signature dishes with family style, using a cup of soy sauce, a cup of wine and a cup of oil and premium chicken to make this tempting dish.It is also known by its " Clean, Fresh and Quick stir-fry" principle to retain its original flavors. Our chef has made a great effort to reform it as a soup base, not only to keep the original taste. We prepare the premium broth by using a lot of chicken bone and pork bone to boil for at least 10 hours. After that we add in fried taro, corn, soy sauce, coconut milk and a whole juice and meat of young coconut in the both, to make it more sweet and silky in texture. With and more interesting idea, chef makes a secret batter topped with egg, wine, oil and breadcrumbs, and puts the whole pot in the oven to bake a crispy topping. To go with this soup base, we marinated half a piece of chicken with Chinese Mei Kuei Lu wine, Shuang Jin wine and Shaoshing wine, when it cooked in the soup, it enhance Irresistible winey aroma.We recommend you to enjoy a sip of soup with a mouthful of crispy pieces before starting your hot pot meal!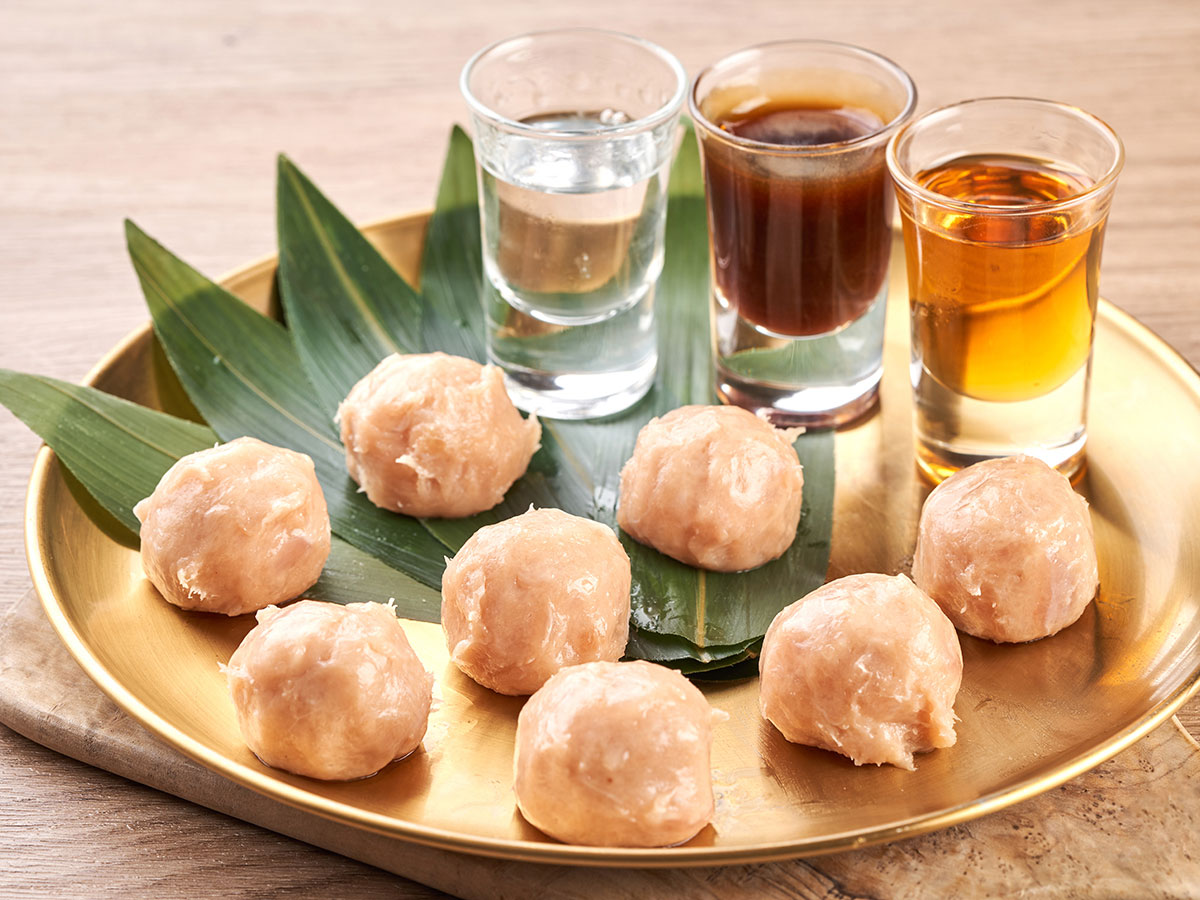 A New Taste of Meatballs and Dumpling with Taiwanese Twist
In this new series, we also recommend you to try our "Three Cup Chicken Meatballs" which is a perfect match with the soup base, and the meatballs inspired by the Mizutaki Nabe from Japan Kyushu. We use the same seasonings to make the meatballs, which will absorb and enhance the soup when cooking. Also, our chef has new idea to interpret the traditional dishes like "Sauerkraut and White Meat Pot" and "Sa Cha Sauce Oyster Pancake" into meatballs. Hand-made dumplings are one of the best selling in Megna's Kitchen. In the new series, we made our innovative dumplings inspired by the local food "Braised Pork Rice" and Hakka style "Preserved Radish Omelette egg", which will surprising you.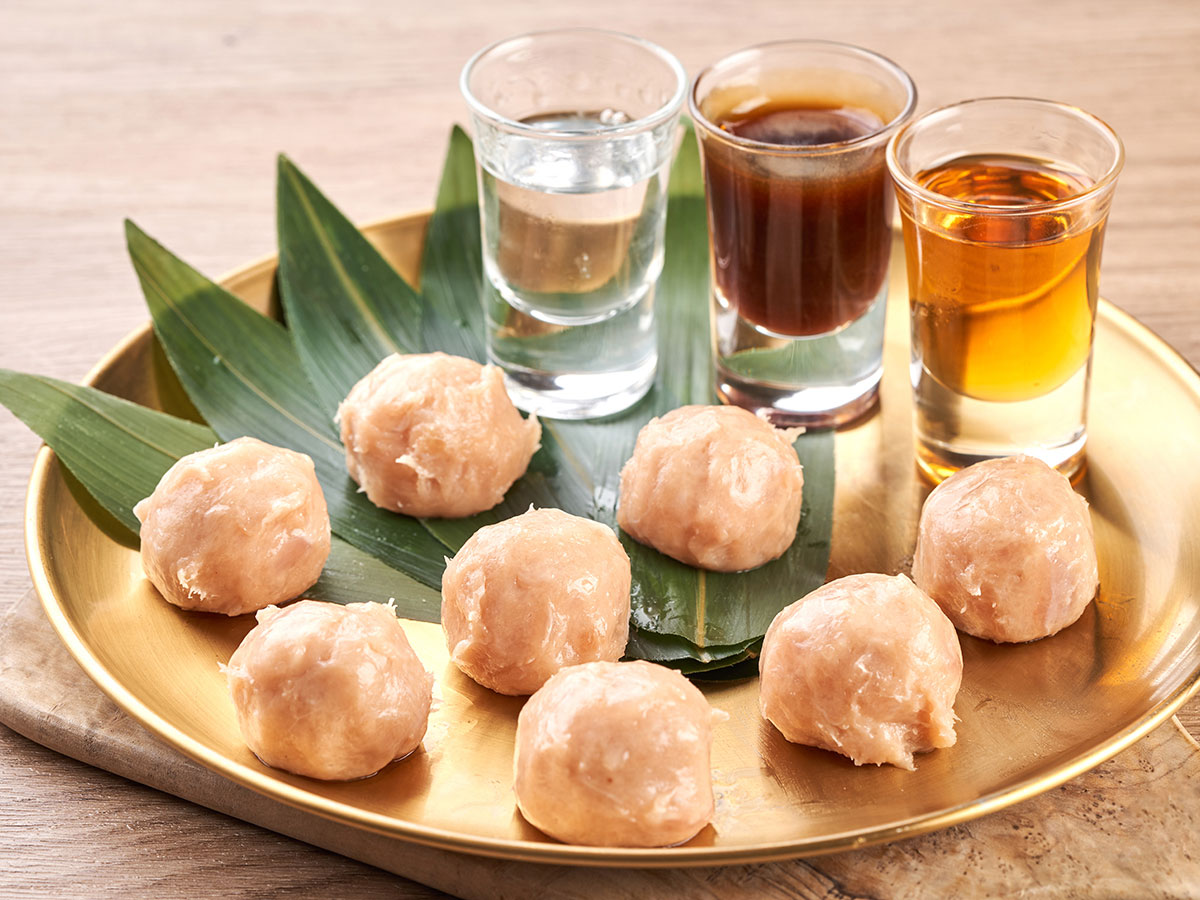 Three Cup Chicken Meatballs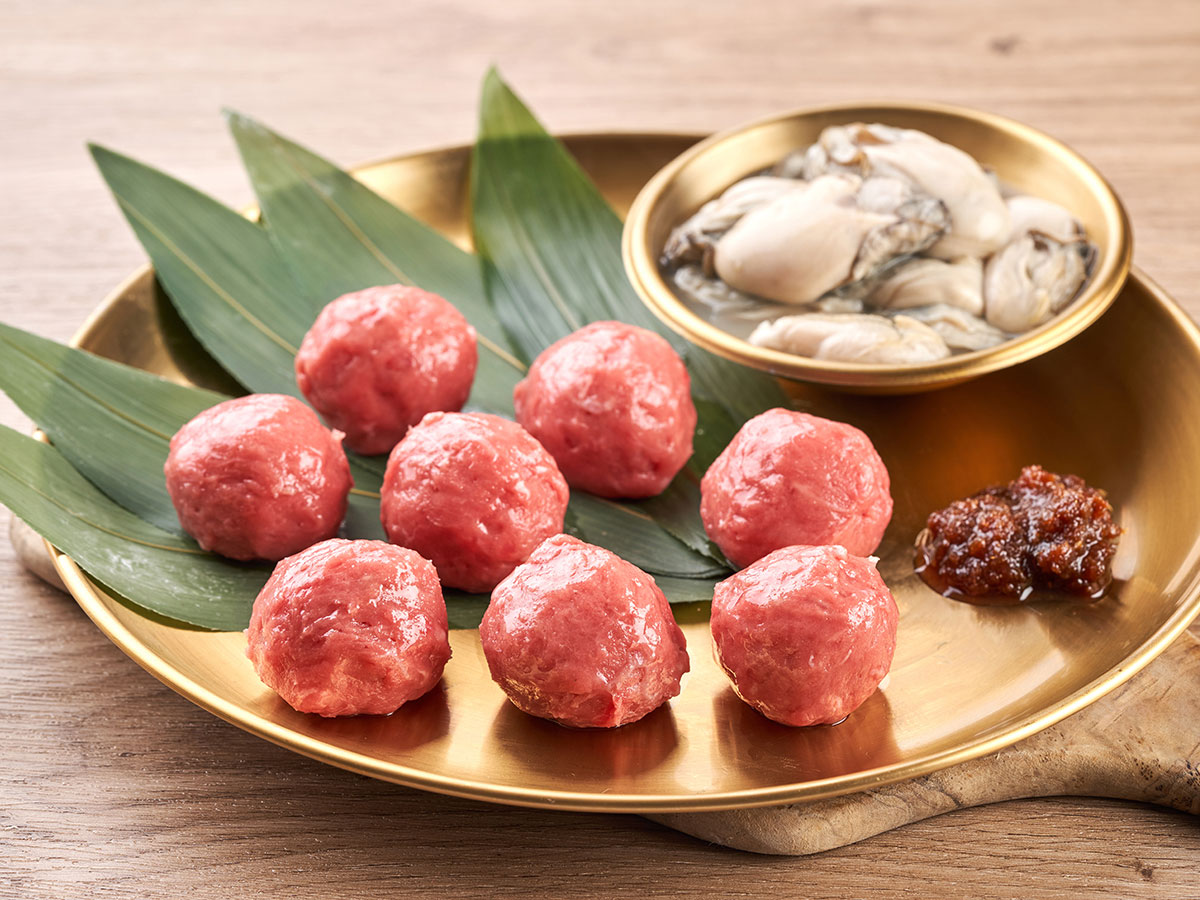 Sa Cha Oysters-Stuffed Beef Balls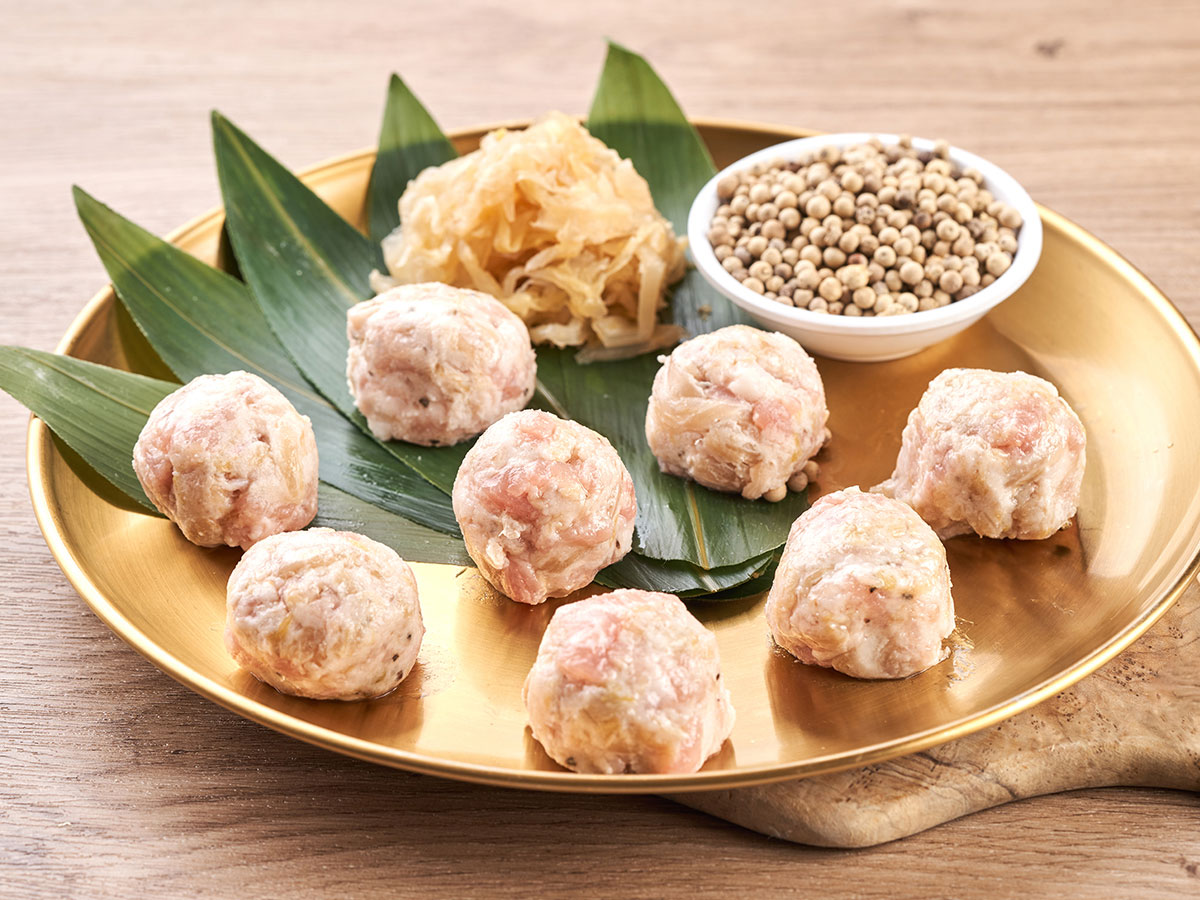 Sauerkraut White Pepper Meatballs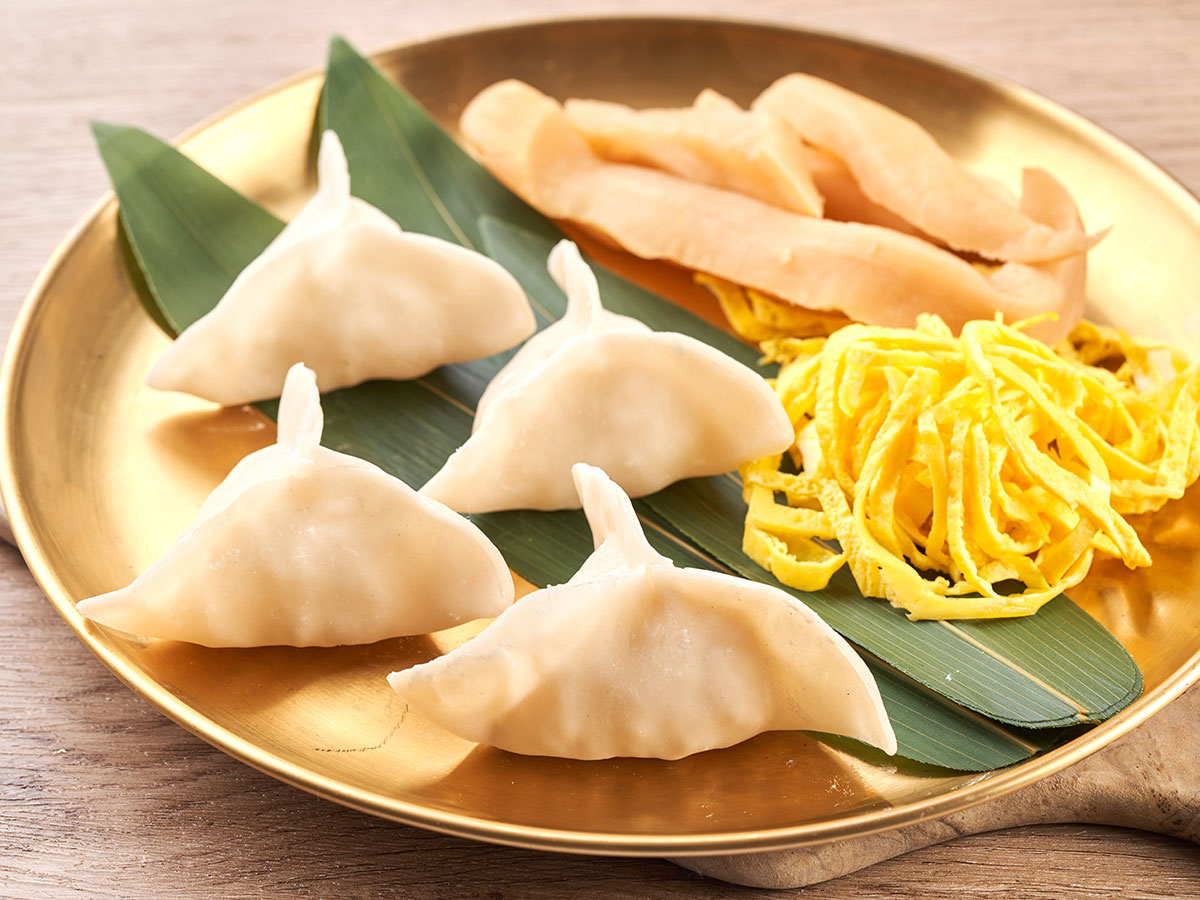 Fried Egg with Preserved Radish Pork Dumplings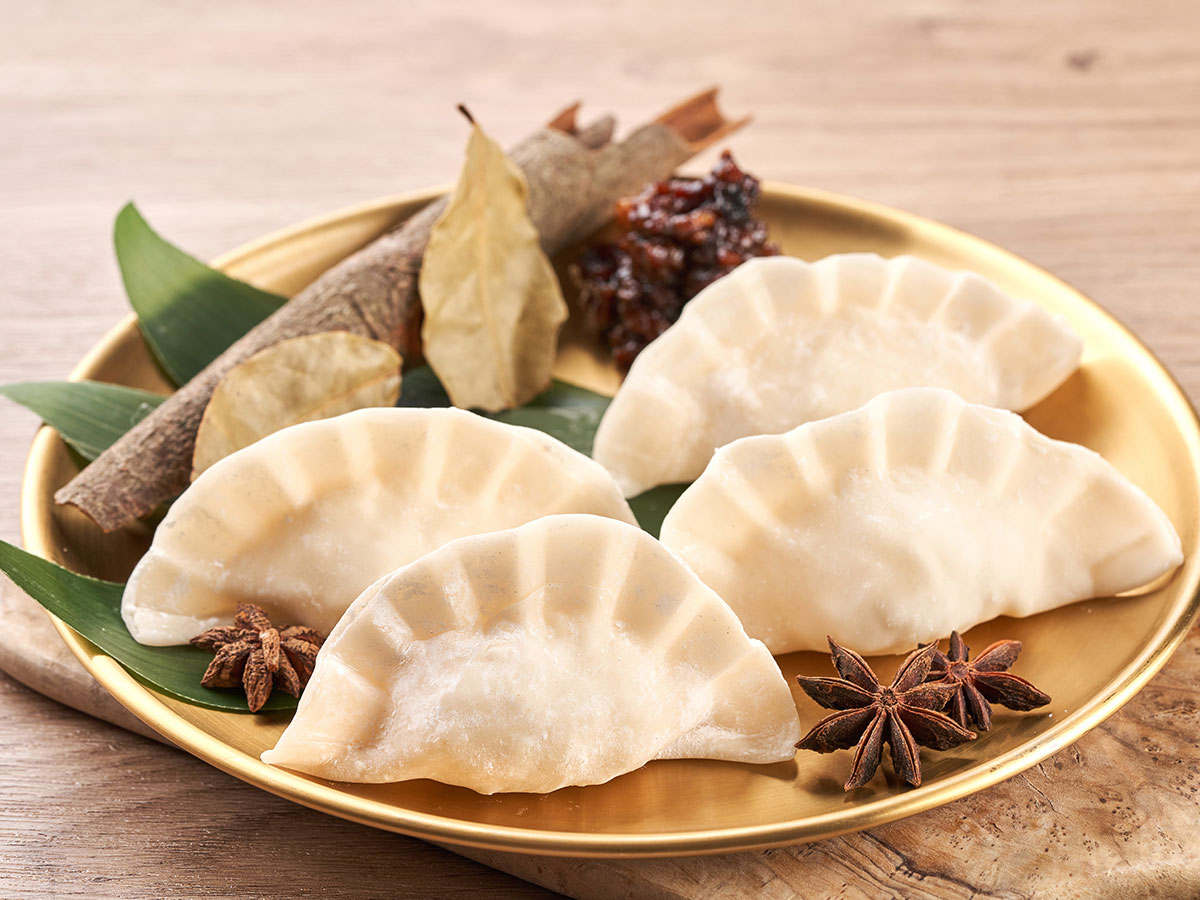 Braised Pork Mushroom Dumplings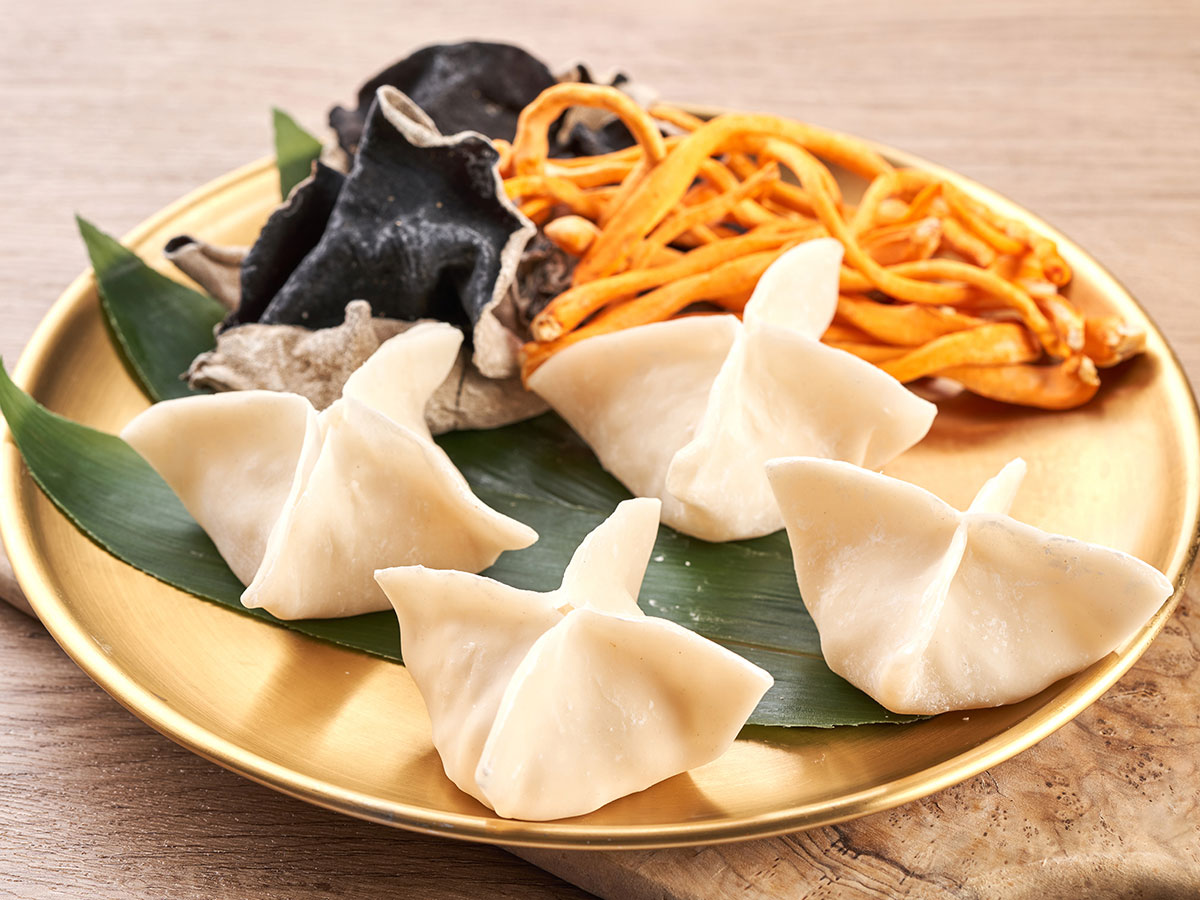 Vegetarian OmniPork Dumplings with Cordyceps Flowers and Fungus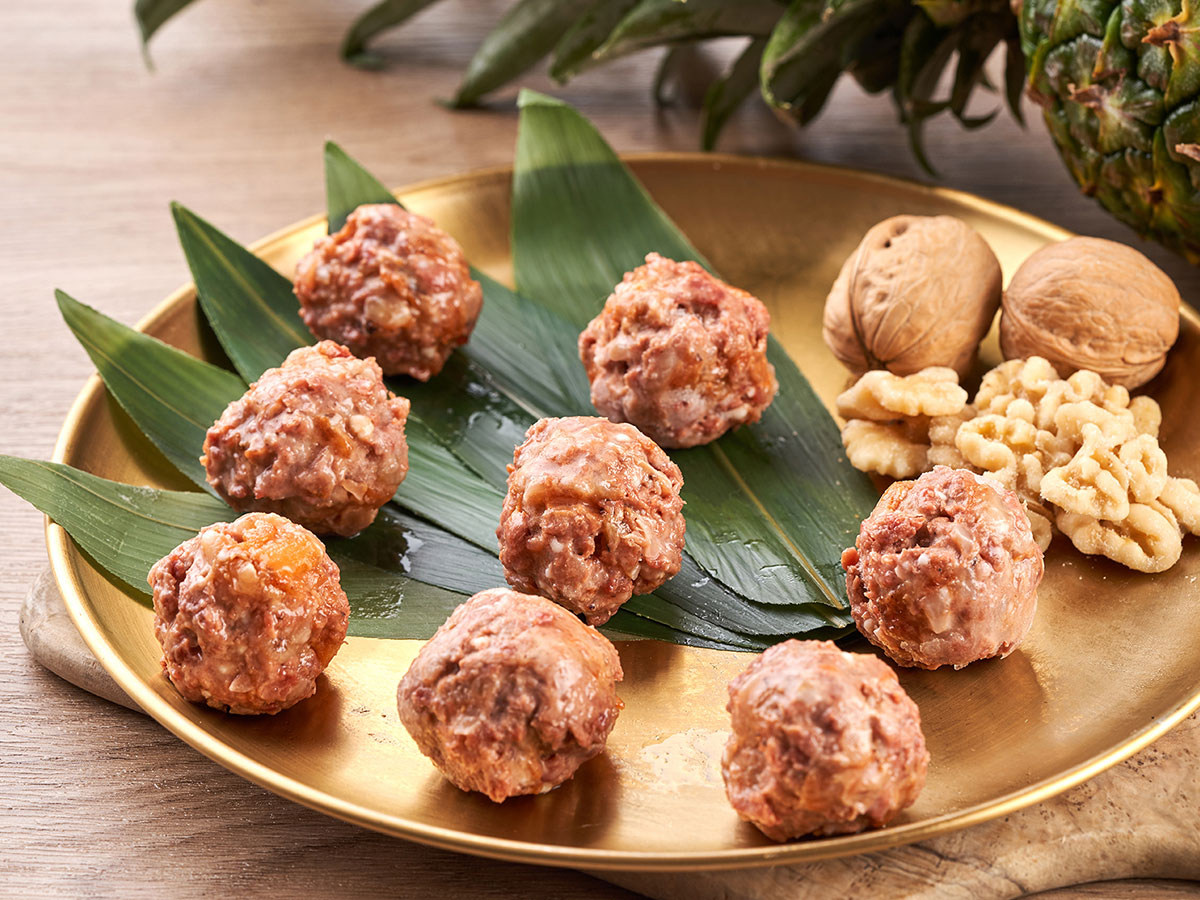 Pineapple and Walnut Vegetarian OmniBurger Balls
Chinese Yam, Wolfberry, Longan Pulp Vegetarian OmniPork Meatballs