Summer Seasonal Delights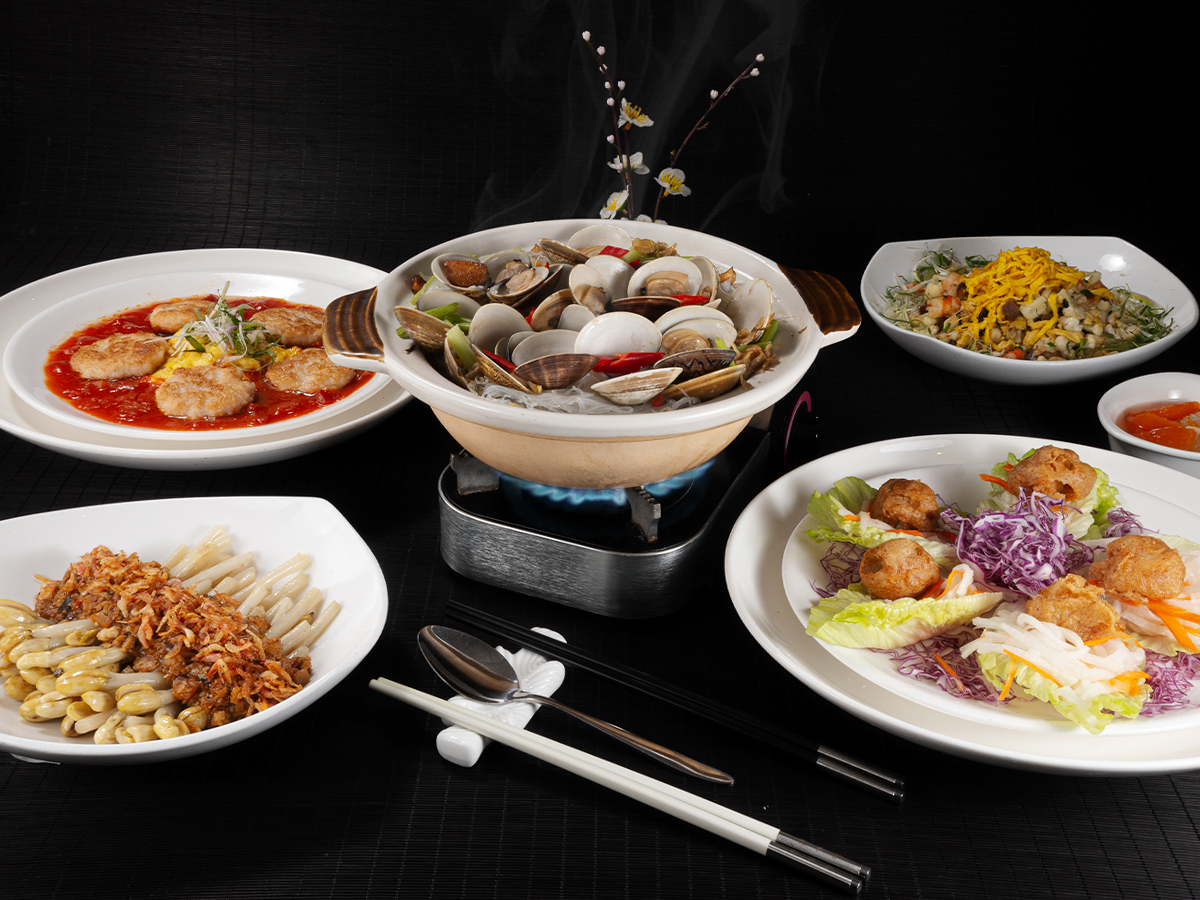 Summer Delight Flavours, All-in-1 Pot
Megan's Kitchen proudly presents our new seasonal dishes to revitalise your taste buds in this Summer. These include the irresistible Deep Fried Cumin Scallops with Sweet Jicama, Peanut Sprouts with Sakura Shrimps & Pork in XO Sauces and Healthy Yangzhou Cauliflower Fried Rice , all of which are all wellness-oriented dishes.

The spotlight is the Clams Hotpot with Vermicelli & Dried Shrimp, the simmering soup base can also be matched with hot pot ingredients, to satisfy you 2 in 1 meal.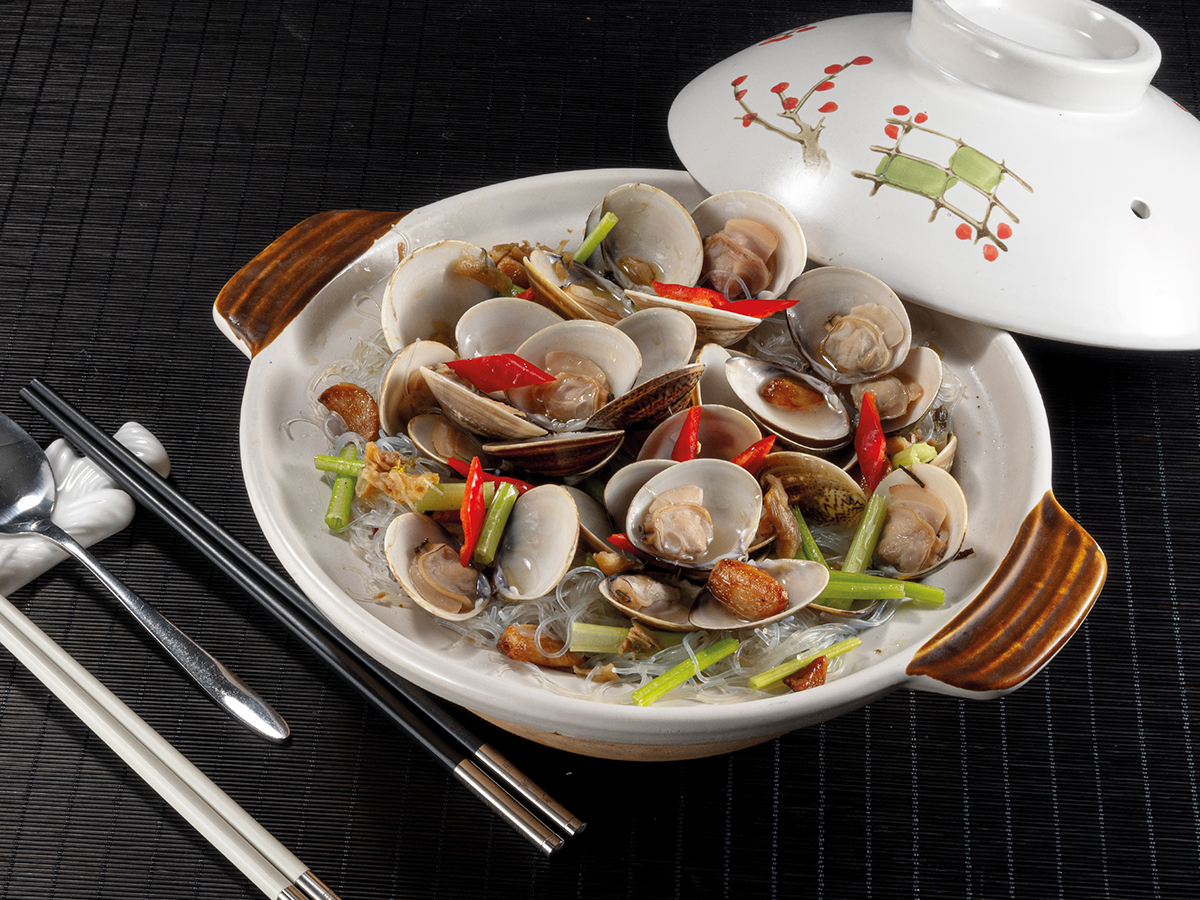 Clams Hotpot with Vermicelli & Dried Shrimp
Summer is always inseparable from seafood, tender sea clams must be your perfect choice. To bring out the umami of the fresh sea clams, dried shrimp, garlic and chilli are the finest elements. When fresh water clams POP open when cooked, the breeze of the Hawaiian Beach will surely come to mind. By adding your personal choice of meat and seafood will then create your peculiar hot pot style, taking the depth of flavors to the next level!!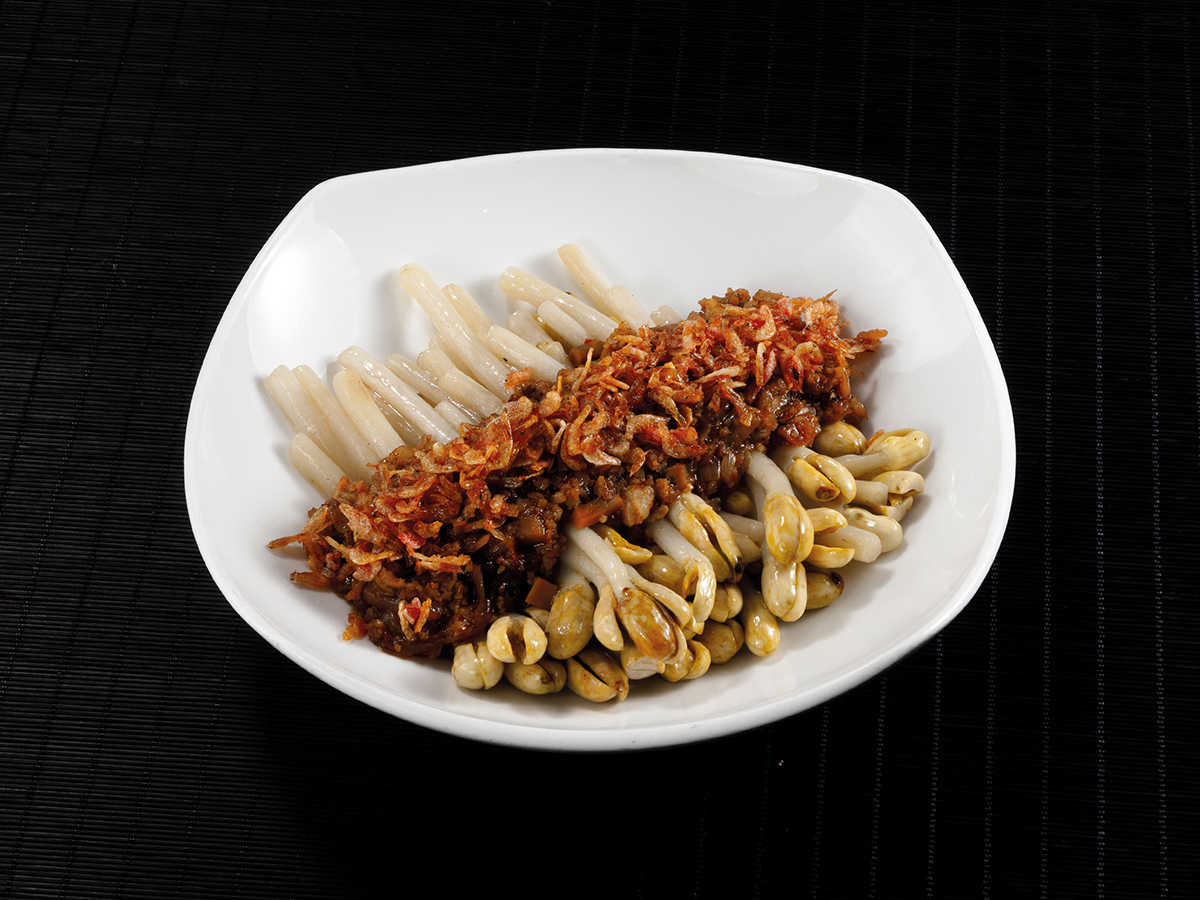 Peanut Sprouts with Sakura Shrimps & Pork in XO Sauces
Peanut sprouts is a new trendy food ingredient. They are delicately grown in greenhouses. Their texture is crisper than soybean sprouts and have a peanut aroma, hence they are sweet and also high in nutrients. On this account, they are known as "longevity sprouts". To boost the colour of summer, Sakura Shrimp is the ideal option for Cantonese stir fry with pork. The crispiness of peanut sprouts plus the juiciness of meat alongside with the premium XO sauce, the taste is simply – very good!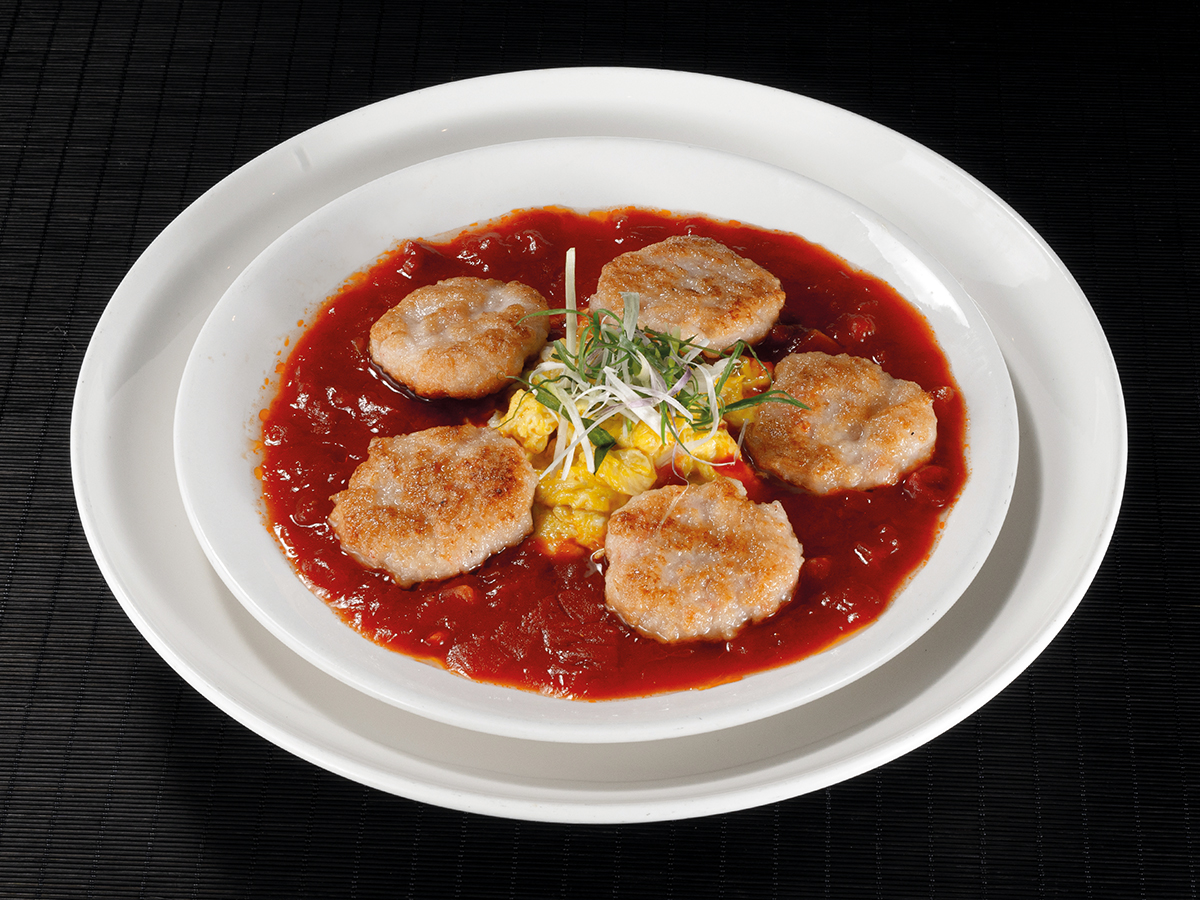 Pan-fried Shrimp Cake with Scrambled Eggs & Tomato
Fresh shrimp is undoubtedly a seafood choice for summer. To pan-fry the minced shrimp paste into a slightly brittle shrimp cake topped with a soft fluffy layer of tomato-egg is surely a pick. This is the way and the taste to increase your appetite in summer. Extraordinary ordinary sensation.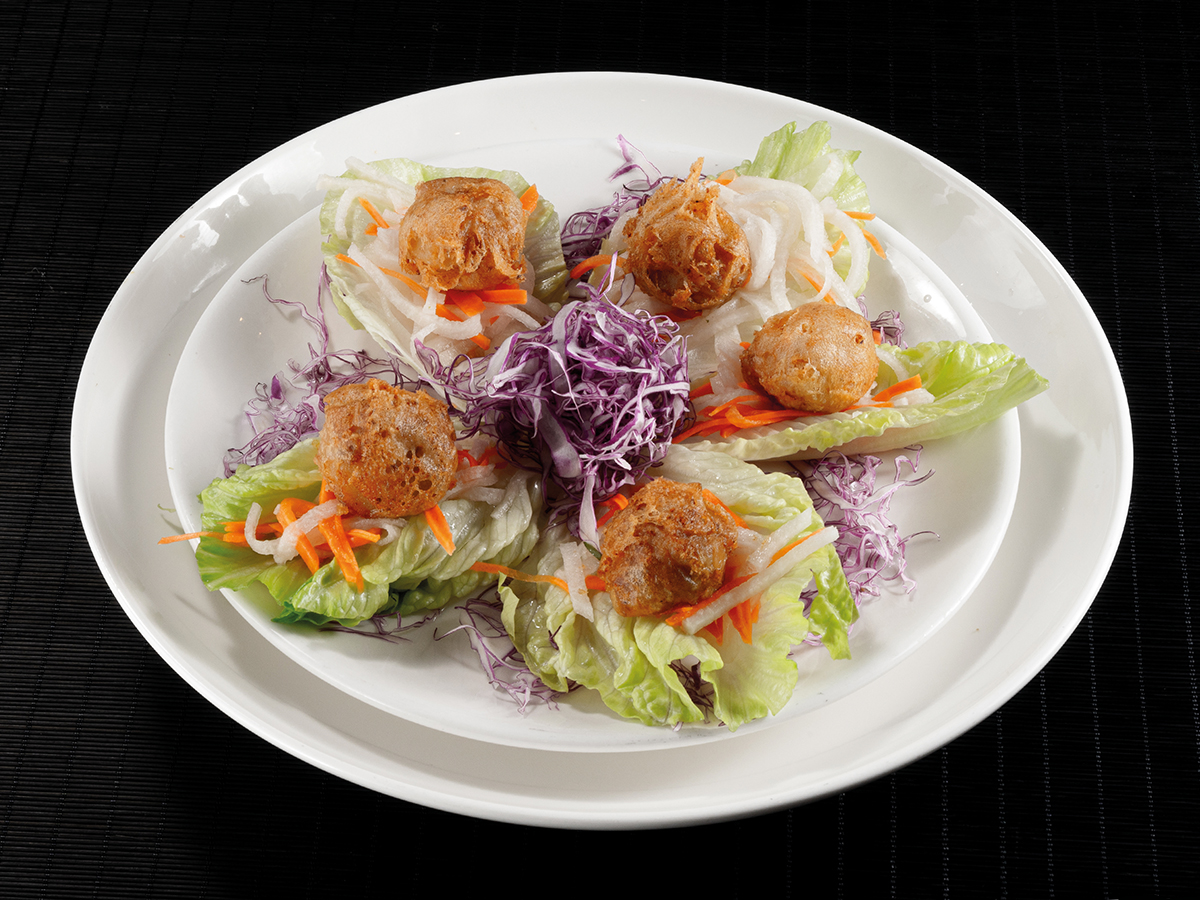 Deep Fried Cumin Scallops with Sweet Jicama
Scallops are rich in protein, low in fat and calories, countable for their popularity. Fresh scallops marinated with cumin spice are skillfully deep fried – "crispy outside, tender inside". Served with the cool, pear-like Jicama, which is rich in water content and almost fat-free, this particular dish has a good effect on regulating the intestines and so to boost immunity.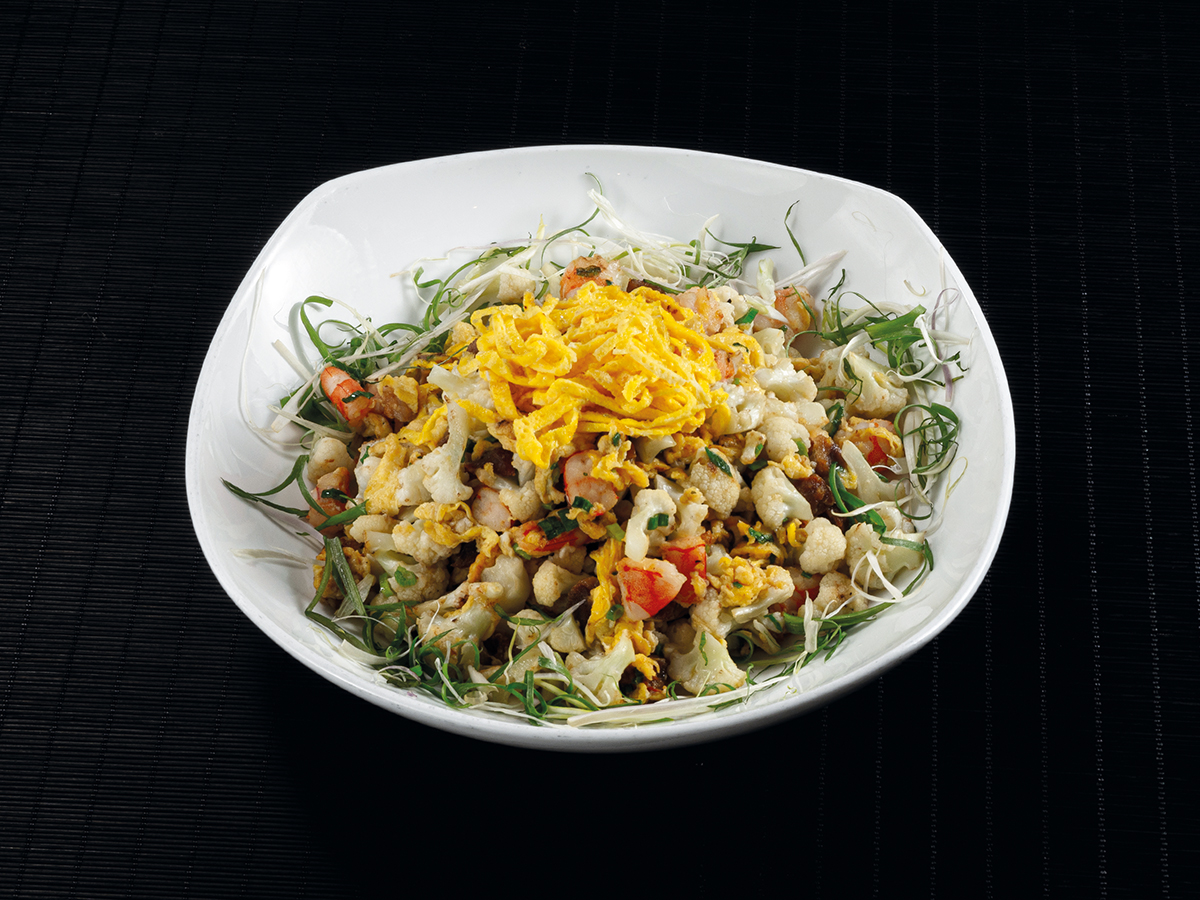 Healthy Yangzhou Cauliflower Fried Rice
Yangzhou fried rice is a ubiquitous Chinese-style wok fried rice dish in many Chinese restaurants throughout the world. To be in line with the recent health-trend, the low-calorie crunchy cauliflower is diced to replace traditional rice, accompanied with our premium-grade barbecued pork, shrimp and eggs which form our specialty dish for health watchers for this summer.